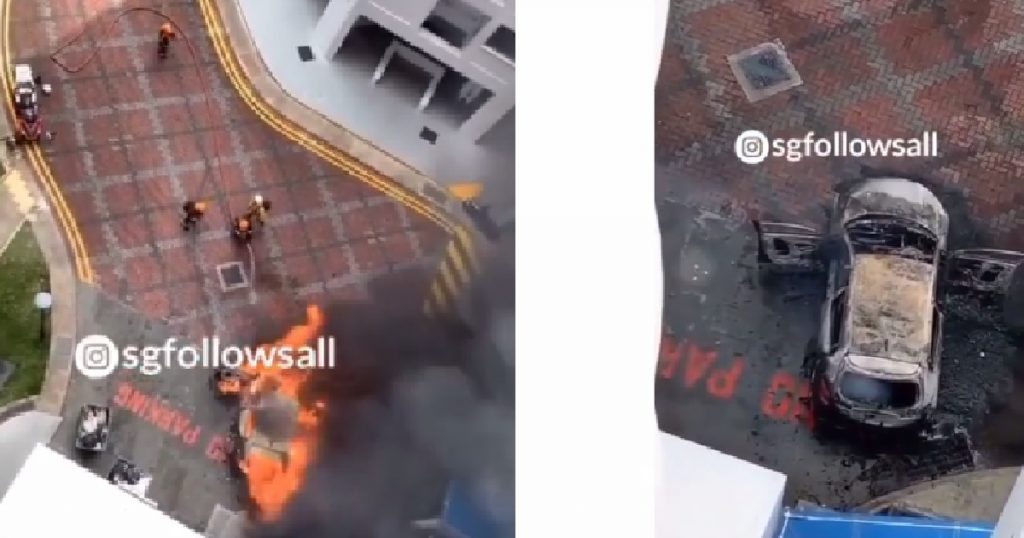 A video was recently uploaded on Sgfollowsall Instagram group showing a car exploding into flames under a HDB block.
From the video, the fire was seen burning wildly and thick smoke was rising up into the sky. Several fight fighters were seen trying to put out the fire on the scene. The car was toasted after the fire was put out.
It is unsure when and where did the incident happen.
Video Loading…