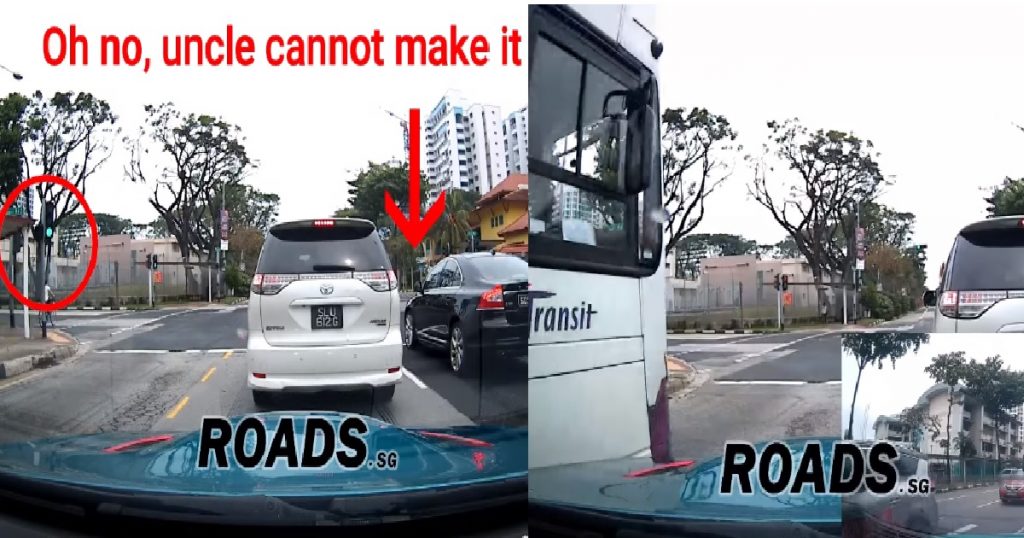 A video surfaced on Facebook showing a driver of a BMW using his own car to shield an old man who was crossing the road too slowly, from being hit by an SBS bus.
The old man was in the blind spot of the bus driver, who couldn't see him crossing the road.
The BMW driver decided to take matters into his own hands and signaled left and filtered into the left lane, trying to get the bus to slow down.
The bus did slow down, although initially the driver thought the BMW was cutting out of lane and honked at him, before noticing the old man.
Who says heroes need to wear capes?

Images and video source: ROADS.sg Facebook