non Finance, non loan, non property, non banking, non credit card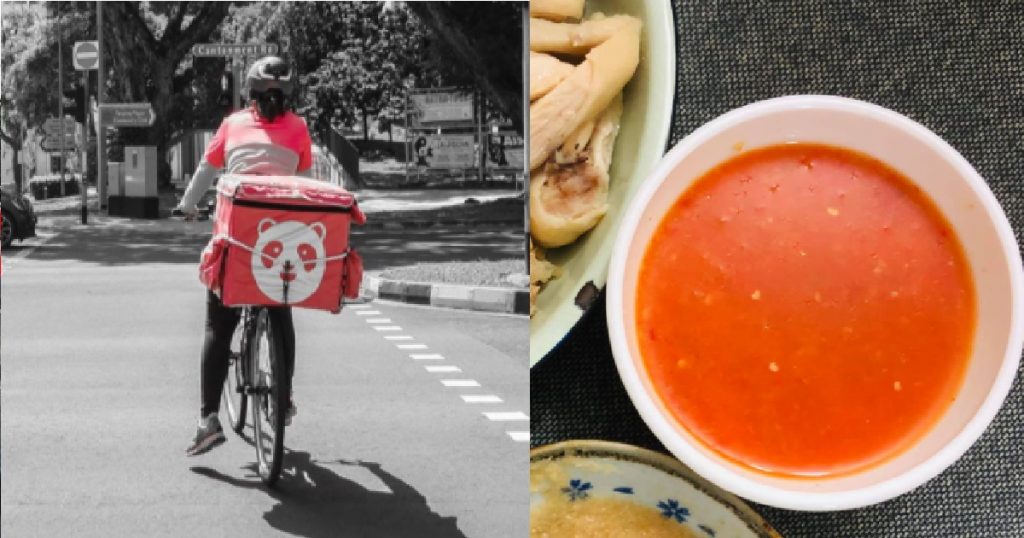 A woman posted on the Facebook group Complaint Singapore, lamenting her experience with Foodpanda, complaining about how she ordered chicken rice with extra chilli but she didn't get the extra chilli.
She then asked Foodpanda for a full refund and was duly denied, so she took to Social Media to complain about her experience.
She claimed that she included special instructions in her order for wings, as well as an extra packet of chilli; she also sent a message to customer service to confirm that they called the restaurant to follow her instructions, to ensure that she got what she wanted in her order.
Alas, her order finally arrived but the extra packet of chilli was nowhere to be found.
So, she messaged Foodpanda to complain and out of goodwill (and remorse I'm presuming) Foodpanda sent her a $4 voucher to make up for the "mistake", but she still wasn't happy; she wanted to cancel her order.
i wanted my extra packet of chilli and had done all that I can to ensure that it was followed.
She alleged that she was ordering the chicken rice for her elderly neighbour who doesn't know how to order online, and she didn't want to "disappoint" her.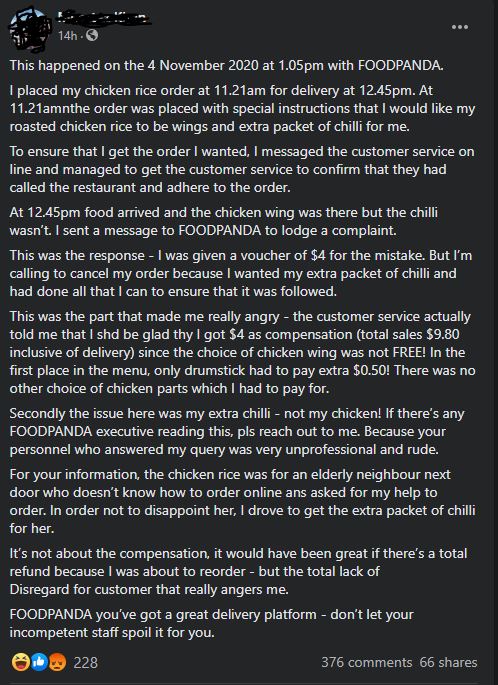 Images source: Shirley Lim Facebook, Don Leow Facebook, Complaint Singapore Facebook