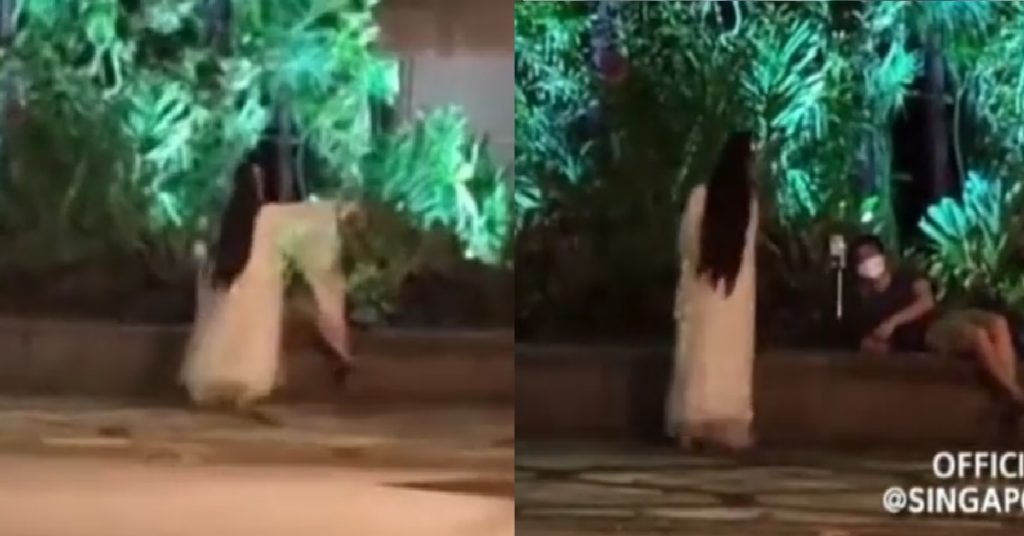 A video emerged online showing a woman dressed up as the Chinese moon goddess, Chang Er; the titular character of many Chinese legends and the subject of worship during the Mid Autumn Festival.
She was seen appearing as the Goddess for a photoshoot at Gardens By The Bay.
A netizen had thought that she saw a female ghost instead.
FULL VIDEO LOADING…
Image and video source: @singapore_incidents on IG