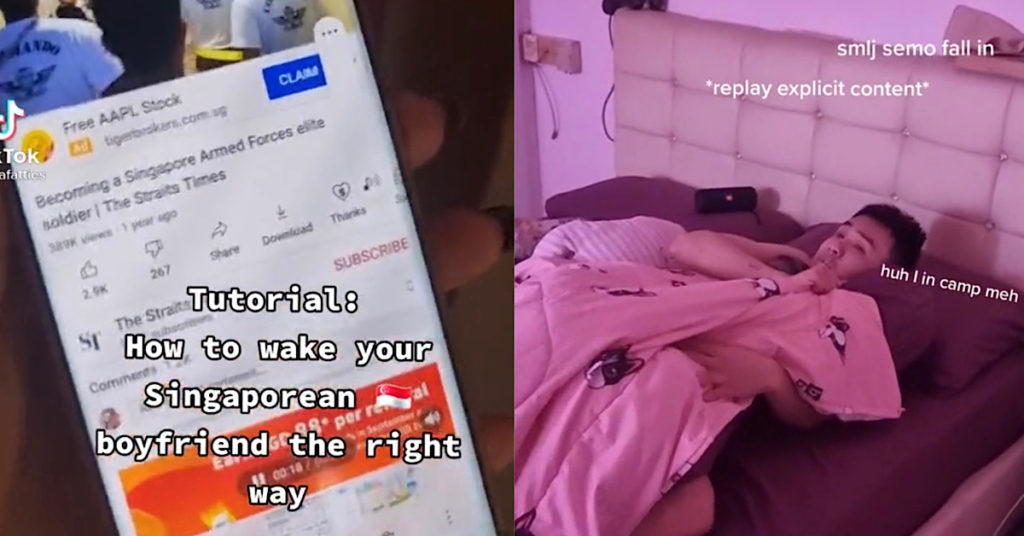 A netizen has shared a video on Tiktok showing that every Singaporean man can be waken up with the same method.
She then walks in the room where her boyfriend is sleeping and played a youtube video of the commandos training.
Army phrases like "turn out" and "fall in" are heard being used.
Talking about the Commandos, Singaporean Marathoner, Soh Rui Yong, has also issued a challenge in response to their comments.
Full video loading…
Image and Video source: @aafatties Tiktok
Recap