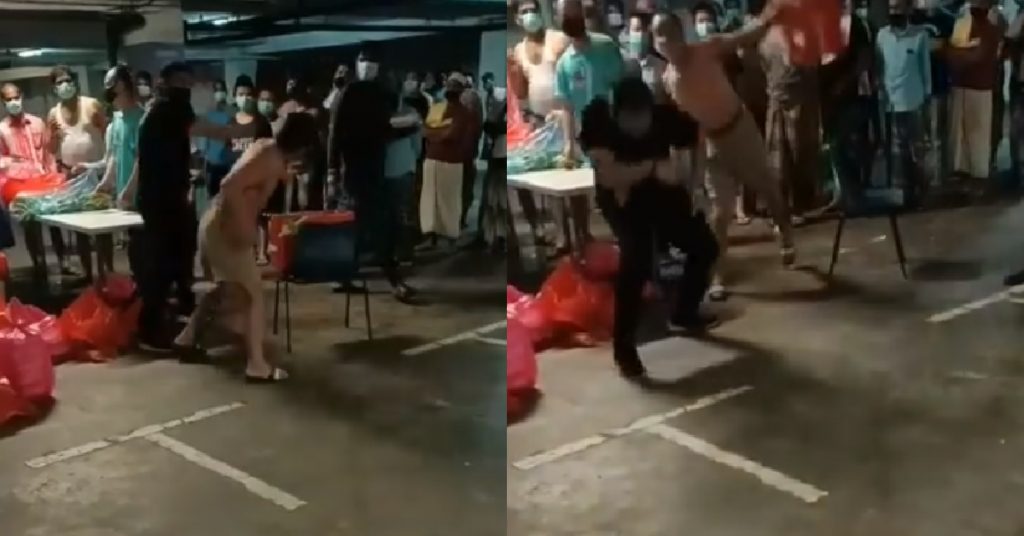 A video of a fight that broke out between a dormitories worker and security guard is circulating on social media.
The reason for the fight is unknown but it seems like it might be over the collection of food.
From the video, the security guard was seen throwing a punch to the worker before the worker threw a carton of plastic cutlery at the security guard. The furious worker then attempted to throw a chair at the security guard but he was stopped by another security guard on the scene.
Video Loading 1…
Video Loading 2…