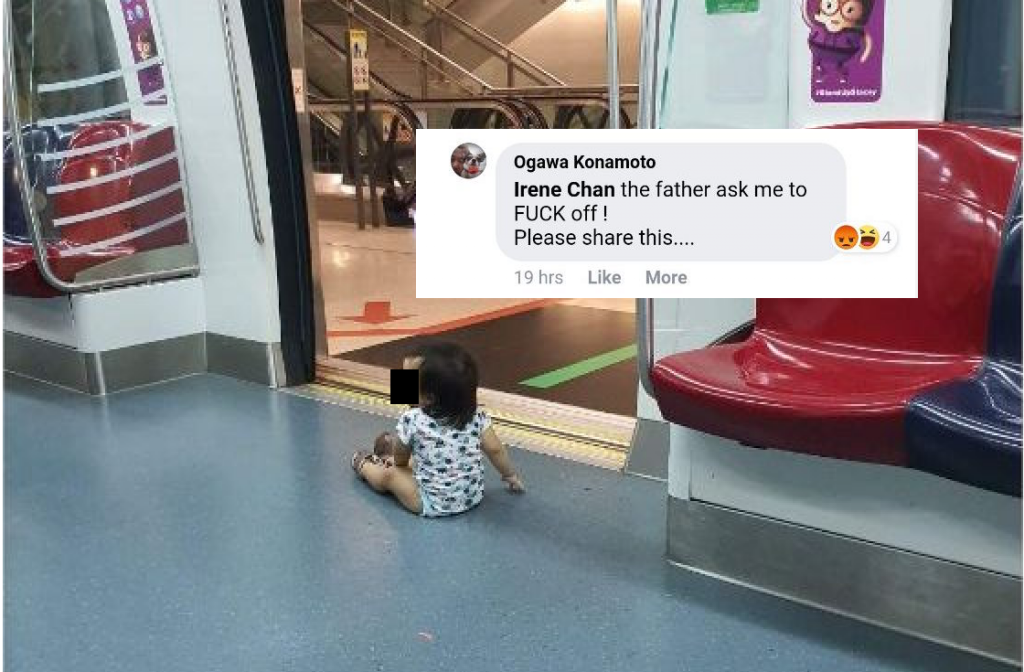 A concerned netizen saw a child sitted very near to the MRT door. If the curious child were to climb out when the "Doors are closing". Things would become nasty.
How ever, the parent of the toddler told the netizen to "F*** OFF". Instead of picking up the child or saying "thank you".
This is ridiculous. Netizens argued that child needs to be left alone to learn of pain, like a child trying to touch a hot stove. This is a bit different, imagine the child getting decapitated.
What do you guys think?