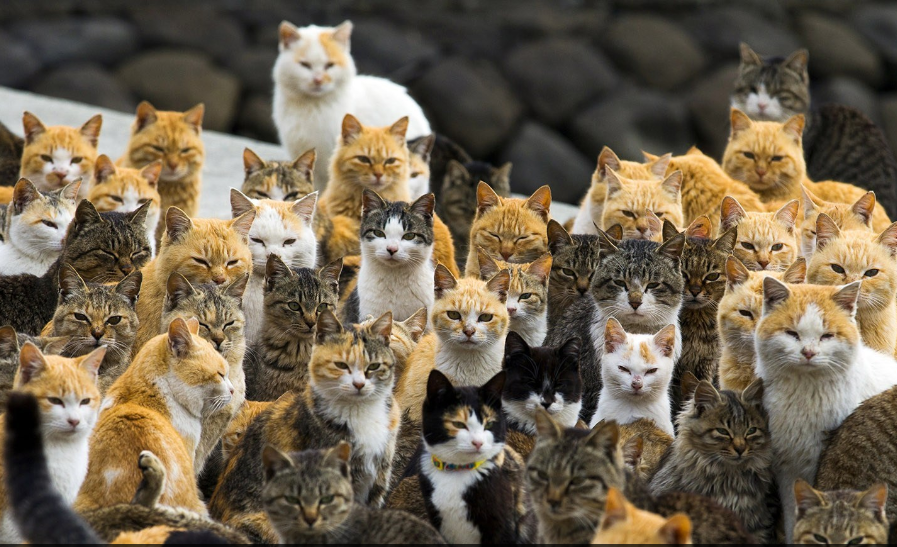 This post is about the real cat island, previously there was a post by another website with a misleading title stating that St John Island is still a Cat Island, yes, it was… many many donkey years ago.
There are only 16 cats on the island, the website still reports it as "Singapore Cat Island" My neighbourhood has more than 20 cats, with that logic I can change the name of my neighbourhood to "Cat Zoo". Pui!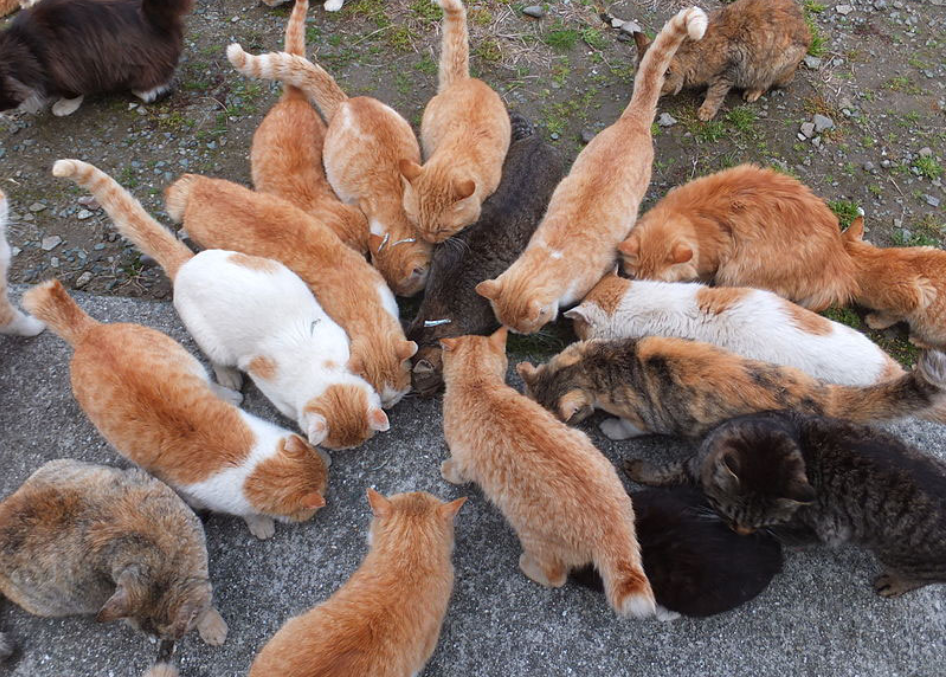 The Real Cat Island In Japan Aoshima, Ehime Prefecture
Aoshima is without a doubt a world-renowned cat Island with approximately 120 cats on the Island. The island has about 20 residents on the island.
The island is 1.6km long and is located at the southern part of Japan. In our great-great grandfather's time, cats were kept on the ship by fisherman to combat rats and other pests.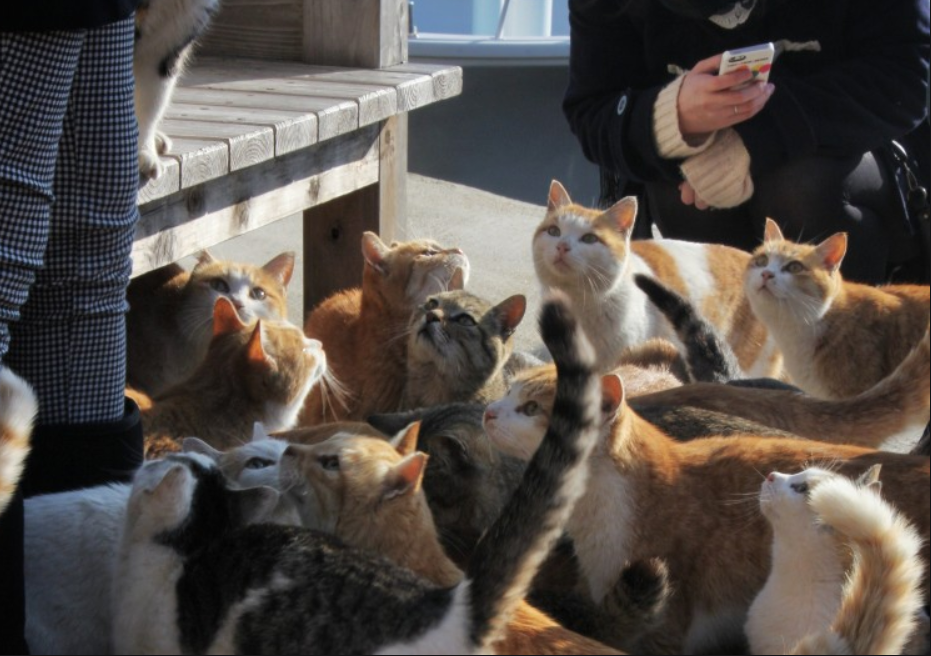 How to get there
There are a few airlines that fly to Matsuyama. If you prefer a direct flight from Singapore to Matsuyama, the available airlines are ANA and JAL. A typical flight there takes about 9 to 10 hours depending on the airline. If your flying in from Tokyo it is around 1 hour 40mins.
It will be wise to travel to Tokyo first then to Matsuyama if you are planning a Japan Holiday as Matsuyama is nearer to Singapore than Tokyo.
Flight prices typically ranged from S$800 to S$1200 for a round trip for Singapore to Matsuyama.
Flight prices from Tokyo to Matsuyama 1 way cost around $100 on a budget airline and goes up to $400 for other regular airlines
Find a hotel in Matsuyama because there are no hotels on the Cat island it is ideal to go to the cat island early.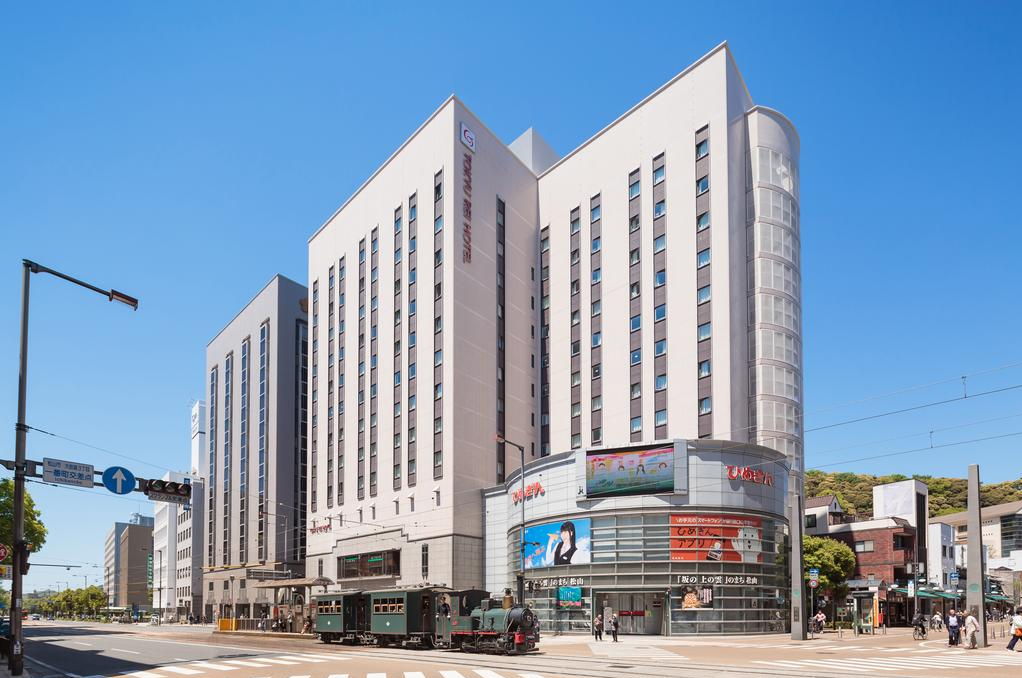 We recommend Matsuyama Tokyu REI Hotel for a few reasons, the hotel provides a free shuttle bus from Matsuyama airport to the hotel. There is a tram station ride in front of the hotel, just a 10 min ride to Matsuyama station.
It is not the cheapest hotel but it is the most value for money hotel in the area at around S$100 a night. (Might vary during peak season)
1 Hour – Take train from Matsuyama station on Yosan Line To Iyo-Nagahama Station.
5 min walk from Iyo-Nagahama Station to Aoshima Boarding Area to buy boat tickets
40 mins boat ride to Aoshima
7 Hour of playtime with cats on the island!
40 mins boat ride back to Iyo-Nagahama
The ideal time to depart from Matsuyama is 6 AM, if all goes well you will be back in Matsuyama by 7 pm.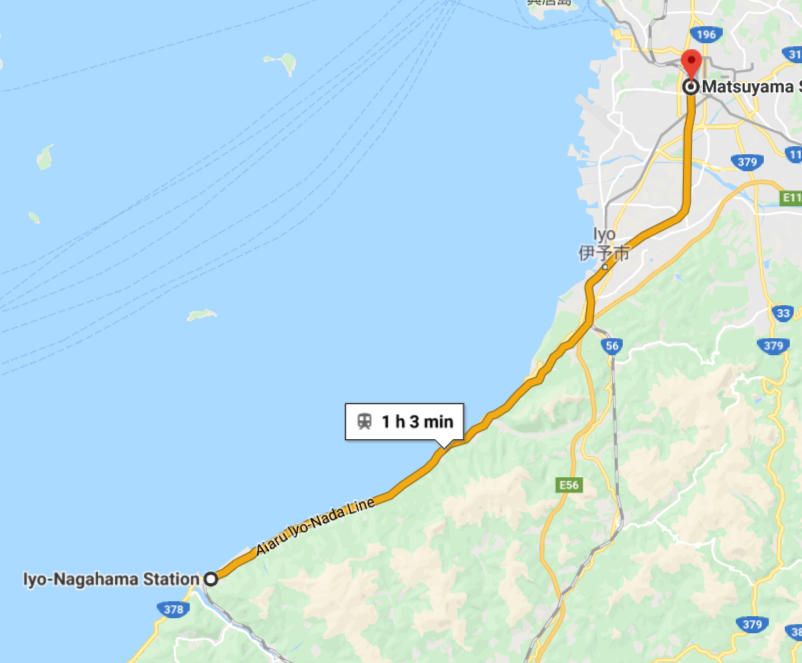 What else to do in Matsuyama
But of course! We don't want to travel to Japan just for Cat Island, there are also some other places of interest in Matsuyama. If you are staying in the hotel we recommend( Matsuyama Tokyu REI Hotel) the Matsuyama castle is just 15 mins walk away.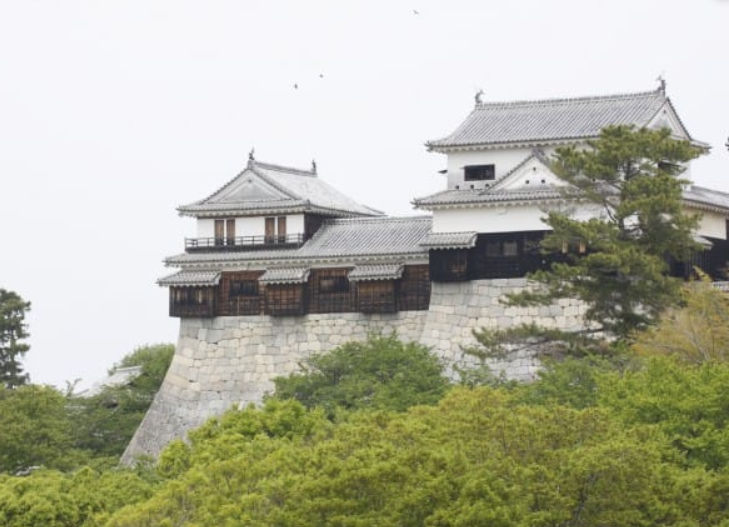 The castle is over 400-years-old! If you go in the right season there are sakura flowers in the area which will definitely be an Instagram worthy photo.
If you like the arts then Ehime Museum of Art is only less than 10min walk away from the hotel
Joshinji Temple, Matsuyama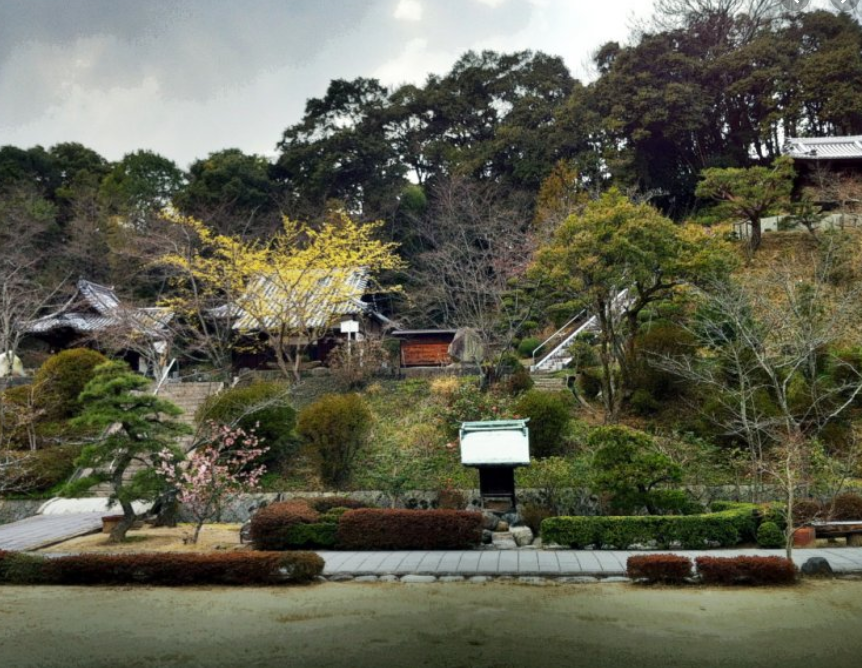 Located in the area of Dogo Onsen(Hot spring), there is a cemetery of Lord Matsuyama.
Hope you enjoy this travel guide
We don't usually write about travel, just that when we sense some BS from some other website trying to sell false hope, we can't take it and of course we love cats!
If you like this travel guide and wants more please share and comment!