Previously photos of a Thai girl showing off photos of her receiving flower garlands in a Johor Thai disco went viral.
Bad publicity
The post got viral on all forms of social media and of course, it attracted the attention of local authorities. Photos and videos of the raid has been shared on social media and a number of netizens said "Show off some more la, now all go lock up eat cell food"
Stacks of Thailand passports on the stage
There are two kinds of publicity- good and bad. Obviously, the club drew the short end of the stick after the Thai DJ posted photos of her getting RM300k + RM200K = RM500,000 worth of flower garlands on stage.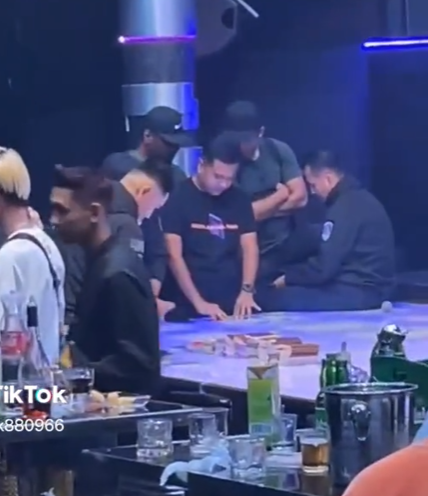 A number of Thai girls detained
A whole lorry of them were detained by officers and they were escorted up a large police truck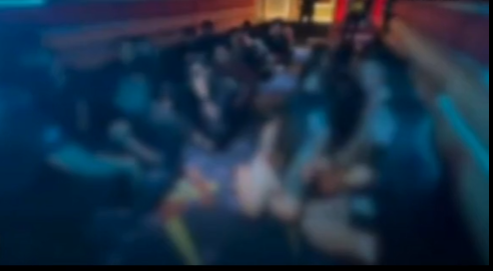 1 min of fame before getting raided
A video of the incident was shared on the Siam Bu's Facebook profile
Look at how proud and happy she is after receiving a disgusting amount of tips, It's as if she is receiving an Oscar or Emmy award.
Oh Yeah, of course, an Emmy or Oscar for her excellent skills in casting as "Siam Bu GF, Love You Nong time, GF Effect".
Why are men so willing to spend so much money for Thai girls in Thai discos?
Thai discos have long been known as a destination for men to meet and spend time with Thai girls. For many, the idea of spending large amounts of money to buy drinks, gifts, and other services from a Thai girl is a dream come true. Men are often willing to spend a lot of money for these experiences because of the perceived benefit.
First, many men are drawn to the experience of socializing and partying with a beautiful Thai girl. There is a certain allure that comes with spending time with someone who is exotic and different, and this can be a major draw. In addition, the chance to show off their wealth and status in the company of a Thai girl is a major draw for many men. The idea of being able to buy drinks and gifts for someone they care about is often a huge bonus.
Second, many men feel as though they are able to escape their normal lives for a few hours and let loose. The atmosphere of a Thai disco is often quite different from what many men are used to back home, and this can be a major draw for those looking for a change of pace.