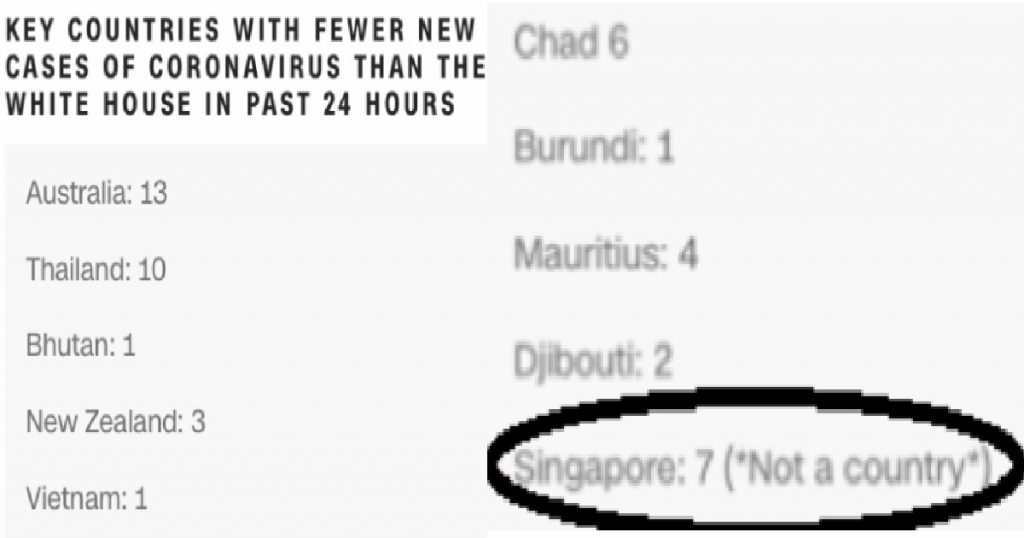 A recent article by CNN reporting on the list of countries with fewer new cases of coronavirus than the White House over the last 24 hours (at the time of their writing) listed Singapore as "Not a country".
Although Singapore made it to the list of 20 countries with fewer Covid-19 cases than the White House, netizens were left baffled by them categorizing us as "Not a country", with some deducing that perhaps the Americans were confused by Singapore being classified as a "city-state".
Just to clarify, Singapore is indeed a country, as classified and recognised by the United Nations (if you're geographically-challenged).
Update: The CNN article has since corrected their mistake.

Image source: CNN.com