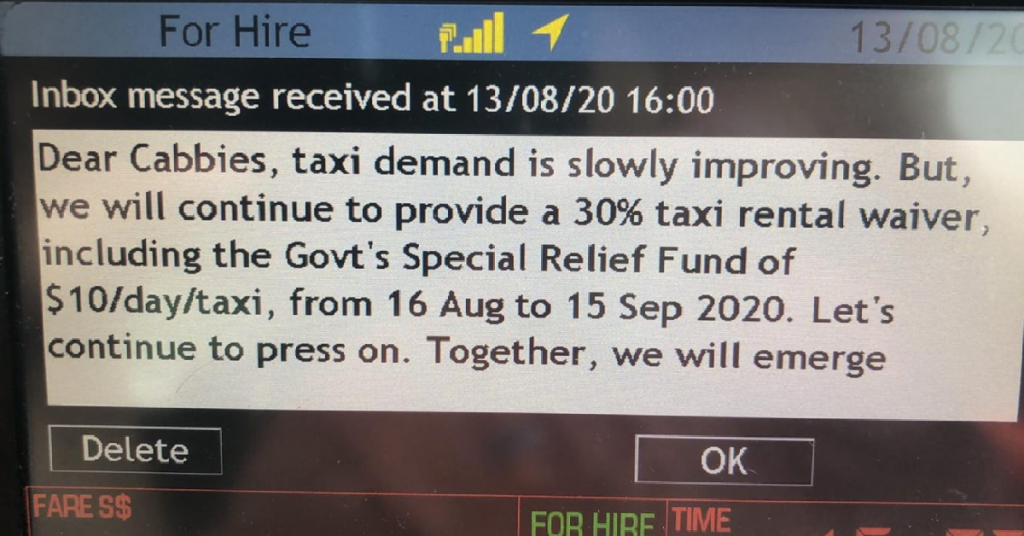 Facebook user Yap Soon Hui (who is presumable a taxi driver) posted onto the Facebook group Singapore Taxi Driver.
He shared a few photos of messages sent from Comfort Delgro and SMRT, announcing that "taxi demand is slowly improving but we will continue to provide 30% rental waiver".
It isn't clear which photo was sent fro SMRT and which was from Comfort Delgro.
One of the messages said that the waiver will end on 15 September while the other ends on 31 August.