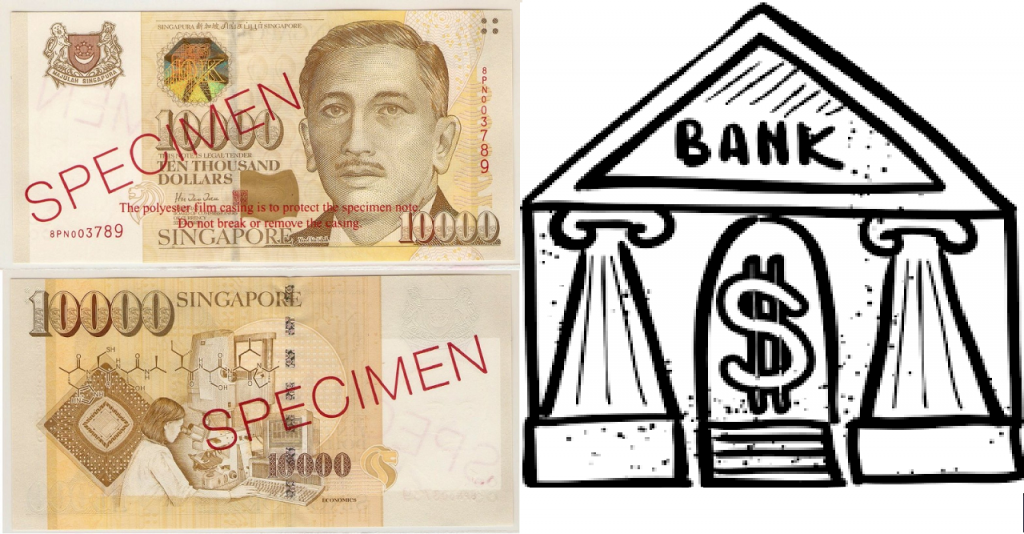 According to a media release, a 61-year-old man was arrested after depositing a counterfeit $10,000 note into the bank.
The man was yesterday. It is the Yusof Ishak $10,000 denomination note that is no longer in circulation anymore.
Although the note is not genuine. He managed to deposit successfully and his bank balance did reflect $10,000!!!!
The Police media reports did not state if the man deposited the money via the ATM or the Bank teller, neither did they comment on how the counterfeit note managed to bypass.
The 61-year-old man claims that a foreign man sought his assistance to deposit the note in exchange for a reward.
If convicted the man can be fined and jail up to 20 years