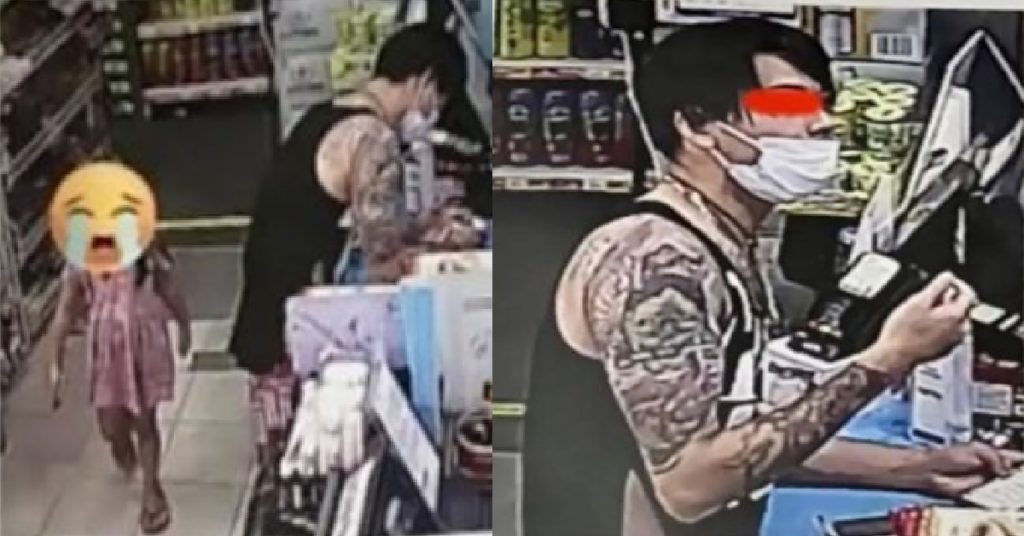 A couple was caught on CCTV allegedly stealing from a mini-mart in Yishun.
The mini-mart, ACE Mart, put up a notice at their shop with image stills from the CCTV showing the couple in the middle of their alleged theft, with their young daughter close behind.
They captioned the poster:
"Dear neighbouring residents,
Kindly refrain from bringing your child along when stealing groceries. We do not wish to see your child learn the wrong things growing up.
Please do not be like the couple in the photos below."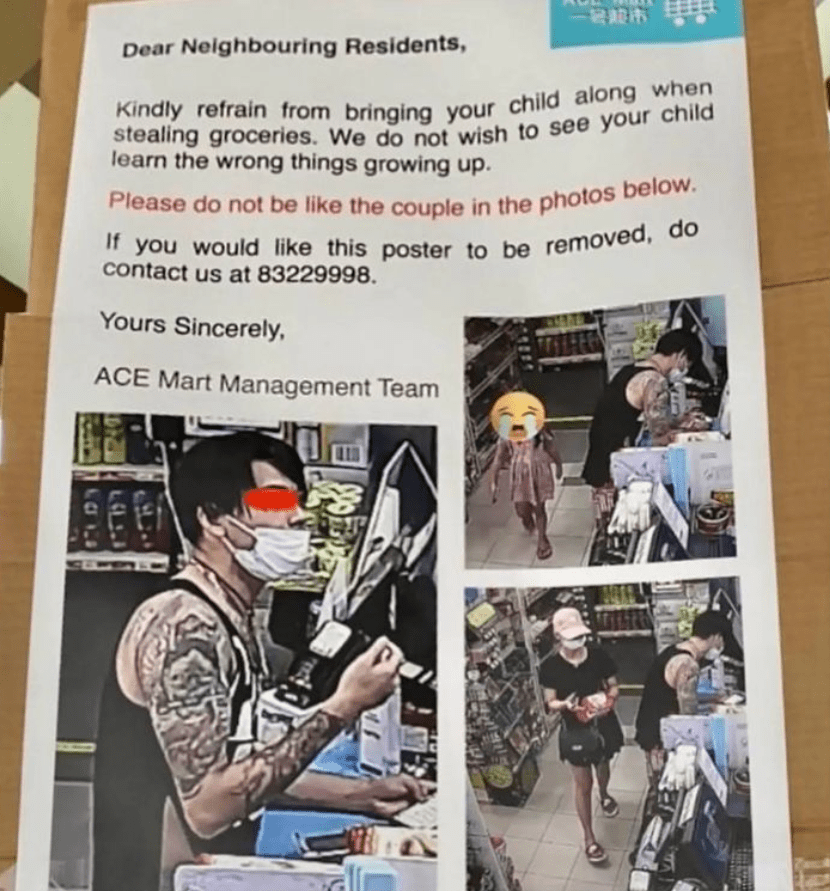 Image source: @publicnoticesg on IG