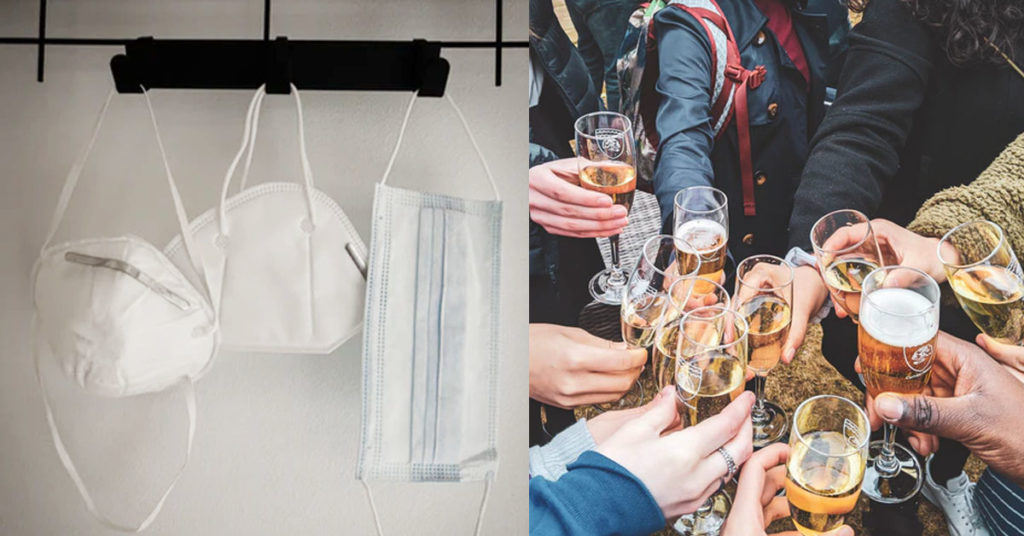 A man who used to drink like a "beast" has completely changed after the pandemic. He shares how he got over drinking and change for the better.
Here is the story:
I hope my story can inspire others and also young people who drinks regularly. I hope you can share my story.
I used to drink almost every single day and sometimes even at lunch breaks, but ever since Covid came into my life things started to change slowly. Actually, I started to drink more in the initial stage of Covid but it eventually died down over time.
I would drink home daily, buying cartons and cartons of beer whenever there is a promotion online. But something struck me, I didn't know what was it. After 6 months, I suddenly reduced my alcohol consumption and started to become "anti-social". I no longer feel the need to drink and I started setting goals for myself.
At 32 years old, I'm still single and no longer wishes to hook up with girls in pubs nor do I want to drink anymore. It felt like a kind of self-realization that drinking and hanging out with the opposite sex is a complete waste of time and money.
In 3 years time, I will be eligible to buy an HDB under the single's scheme. I set a target to save a minimum of 80% of my salary so that I can buy the HDB with a smaller instalment and lesser stress.
After I stopped drinking for 6 months, I saved over SGD$10,000 as I no longer needed to pay for drinks, taxi fares and etc. No more expensive suppers.
I used to get drunk and spend money without control, I would eat whatever I want after drinking and spend even more. Ever since I stopped drinking,I picked up a new hobby and started playing more games and learning skills from Youtube videos.
I believe social drinking is still good, I think back, What I did was not social. It was alcohol abuse. Bad for bank, bad for health.