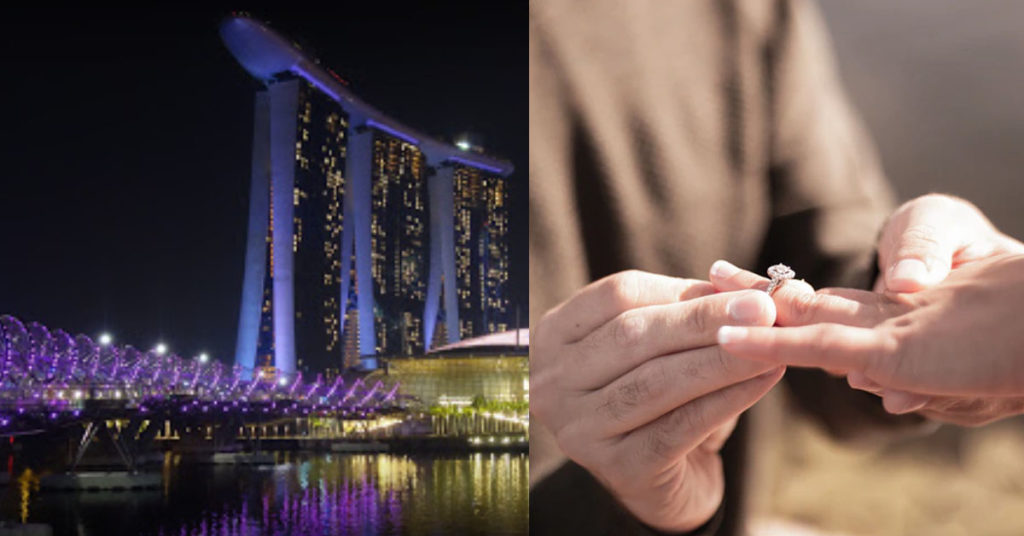 A girl shared a story about how the proposal she received from her boyfriend was a disastrous one. She expected the man to say some romantic things and brings out the ring, but she was disappointed in a split second.
Here is the story:
My boyfriend bought me a nice dinner and we walked along Esplanade and enjoy the wind. Moments later, he puts a blindfold on me and said that he has a surprise. Deep down I was so excited and knew what was coming.
He told me to turn around and remove the blindfold, I saw him down on one knee holding an opened ring box and I almost cried, the next second he said: "Will you BTO me?"
WTFFFF, How was I suppose to respond people jogging in the area stop and started to clap for me as they cant hear how my boyfriend proposed to me. I am a good girlfriend I know that I need to protect the face of my boyfriend and I said Yes. He was so happy while putting the ring on me.
We took a couple of photos by the bay before leaving the area. While in his car, I took off the ring and returned it to him. He started to panic and asked me why. I kept quiet and got angrier as he needed to ask me "Why?".
On the drive back we did not speak another word till we reached my home. Before I leave his vehicle, I said: "Will you take a spoon?". He was confused and asked me "what spoon?". I said well if you're going to eat then you need a spoon. He got more confused, then I asked him: "You ask me to BTO or to marry you?"
He said to marry, of course, he suddenly understood my spoon question. He apologizes and said that he will do better again. I told him not anytime soon the mood is really ruined.
He said that he will do a spectacular one the next time. I told him, better not to tell me this as you already have raised my expectation to a higher level after realizing your mistake.
He kept quiet for a moment and started to look stress. I said bye to him and went to take the lift.