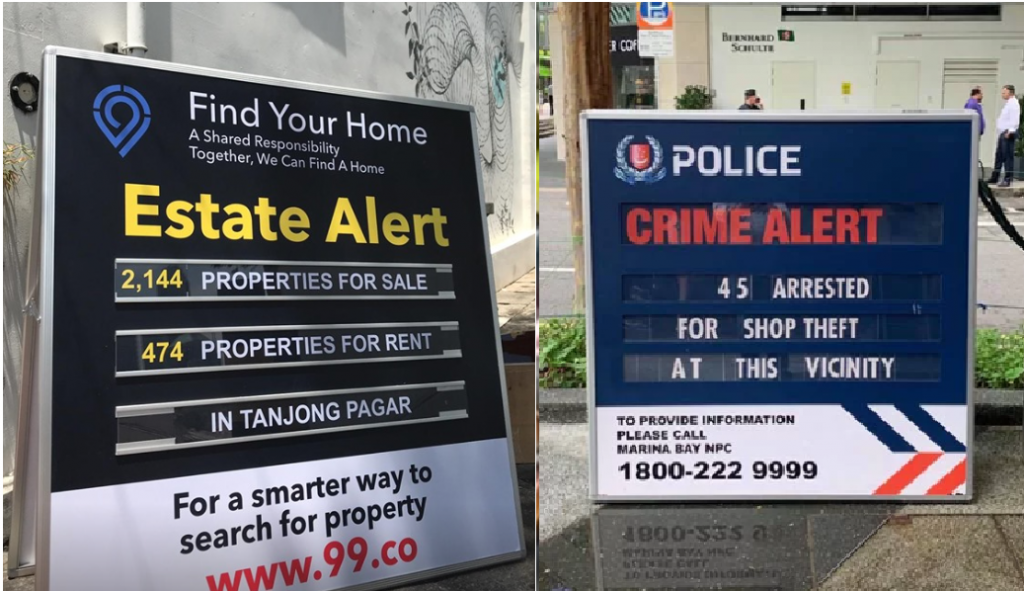 A find your property advertisement was spotted on the road today by an individual.
One look at it and people will remember that it resembles the Police crime alert signboards in the public.
Same Same But Different
Some said that this is a creative way to get the attention of people. The ad was placed at the Tanjong Pagar area by www.99.co, a property listing website. We are not sponsored to post this but it sure is interesting.
This is actually very smart!
What do you think?