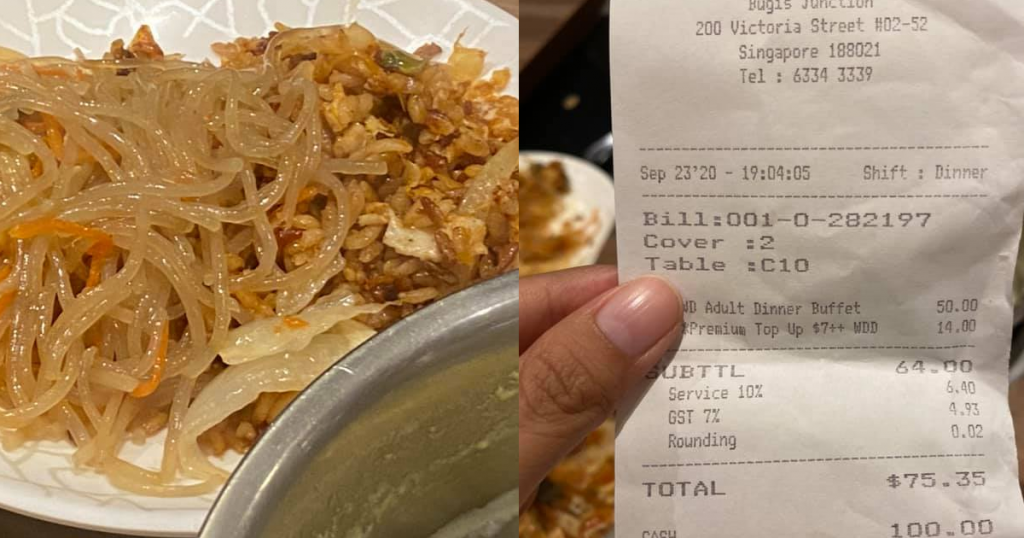 Facebook user Xixi Lim recently posted on Facebook after having a negative experience at Seoul Garden's Bugis outlet. She stated on how the service was poor and the staff's attitude was horrible.
Here is the full story.
Just to rant … sorry if it's flooding your feed. My dad paid $75 in total for me and him, to have a nice dinner together. In the end, it was a really unpleasant experience with the staffs and foods there.
Upon sitting down a staff asked what drinks we wanted, but we never got the drinks. So I approached another staff to ask her, if I could have the drinks she told me back " WHAT u want la " which I found to be very rude. I understand that you are tired from a day of work, but why do you have to vent your anger on me? I don't owe you anything leh walao. When we were done with our food, we wanted a refill of drinks.
No staffs attended to us despite raising our hands, I walked over to where they were, asking that same lady if I could refill my drinks. She just stared at me and walk off. Rabakz la sia.