In a shocking turn of events, the lifeless body of 48-year-old Taiwanese national, Mr. Chu Chiang-shen, was discovered in a Udomsuk hotel room on November 16 in Bangkok, Thailand. This incident has gripped the community, prompting a thorough investigation by the local authorities, according to The Straits Times.
Discovery of the Crime Scene
The grim discovery of Mr. Chu's hands and feet being bound together sent shockwaves through the Udomsuk area. The initial response by the police set the stage for an intense inquiry into the circumstances surrounding his death.
Myanmar national Zwe Lin Pyae, 21, and Cameroonian John Agbor, 40, were swiftly arrested in connection to the crime. However, both vehemently denied any involvement in the murder of Mr. Chu.
Confession of Zwe Lin Pyae
Zwe Lin Pyae's startling confession revealed a tale of robbery and conspiracy. Hired by a Thai woman, he claimed to have targeted Mr. Chu due to his alleged wealth and criminal record.
The intricacies of the crime unfolded as the suspects meticulously planned and monitored the victim. A mysterious Caucasian man played a crucial role in executing their plan.
Under the cover of darkness on November 15, the suspects entered Mr. Chu's room, binding and robbing him. The details of this night shed light on the heinous nature of the crime.
Zwe Lin Pyae's justification for targeting Mr. Chu based on supposed criminal activities adds a layer of complexity to the case, raising questions about the motive behind the crime.
The suspects' search for money in Mr. Chu's room proved fruitless, leading to the theft of a laptop computer and a phone instead.
While Zwe Lin Pyae confessed to his involvement, John Agbor maintains his innocence, claiming to be a language teacher. Authorities are working to verify his statements and establish his role in the incident.
Search for the Third Suspect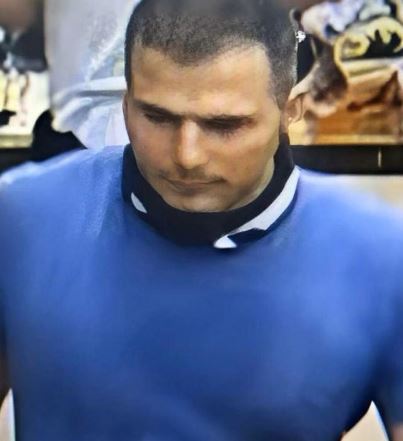 The third unidentified Caucasian suspect, caught on CCTV, remains at large. The efforts to locate and apprehend this key figure continue as investigators strive to piece together the entire puzzle.
Zwe Lin Pyae's assertion of being hired by a Thai woman adds a mysterious layer to the case. Identifying and locating this woman becomes crucial for understanding the motives behind the crime.
Images source: Nation Thailand