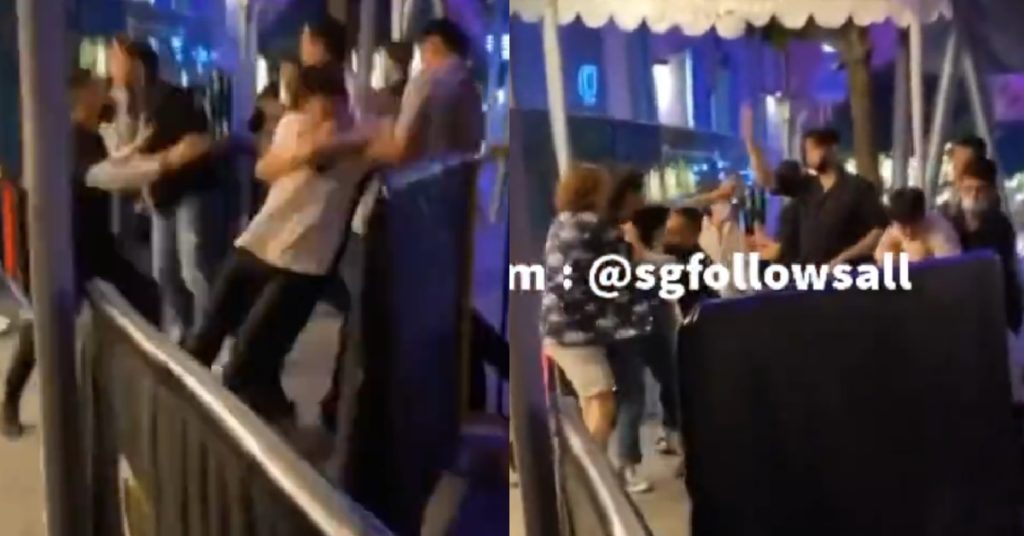 A huge fight broke out between a large group of Ah Bengs at Clark Quay last night, with punches being thrown everywhere.
One of the paikias was seen with his shirt all torn, as another gangster was trying to throw a punch but missed and was dragged onto the ground.
Even a girl was seen jumping into the brawl to break up the fight, as dozens of onlookers whipped out their phones to record the fracas.
FULL VIDEO LOADING…
Related news