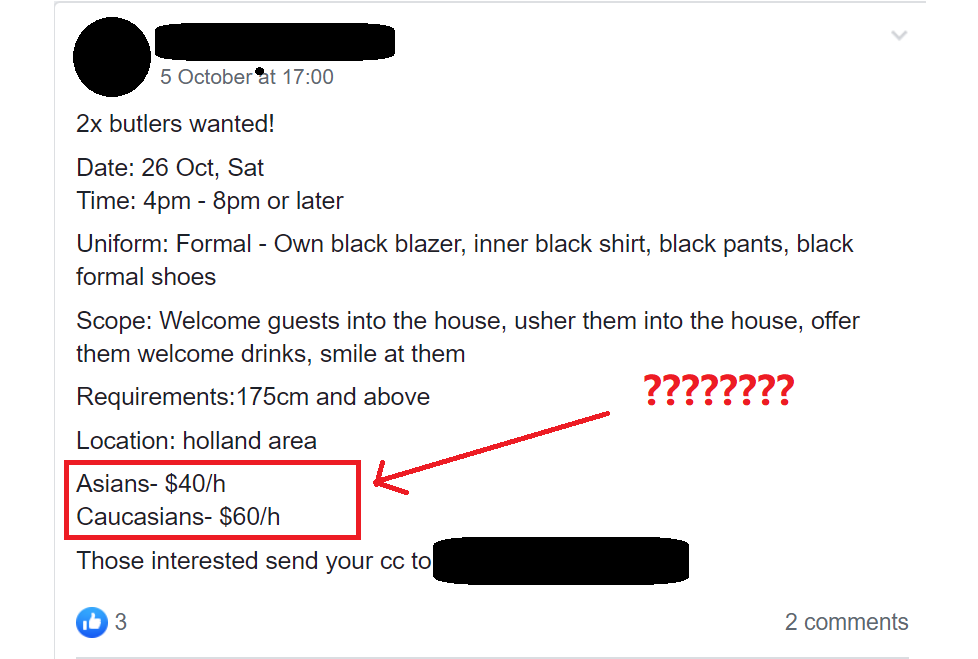 Hi,
I work as a freelance model in Singapore and Im part of a model groups on Facebook. I chance upon a person looking for male butlers for an event.
I find it ridiculous that they are stating that Asians are paid at only $40/h and Caucasians at $60/h.
What kind of profiling or discrimination is this? Is this even legal?
2x butlers wanted!

Date: 26 Oct, Sat
Time: 4pm – 8pm or later

Uniform: Formal – Own black blazer, inner black shirt, black pants, black formal shoes

Scope: Welcome guests into the house, usher them into the house, offer them welcome drinks, smile at them

Requirements:175cm and above

Location: holland area

Asians- $40/h
Caucasians- $60/h

Those interested send your cc to XXXXX at XXXXXXXX.

(Text From Facebook Post)
Is this job ad post even legal?