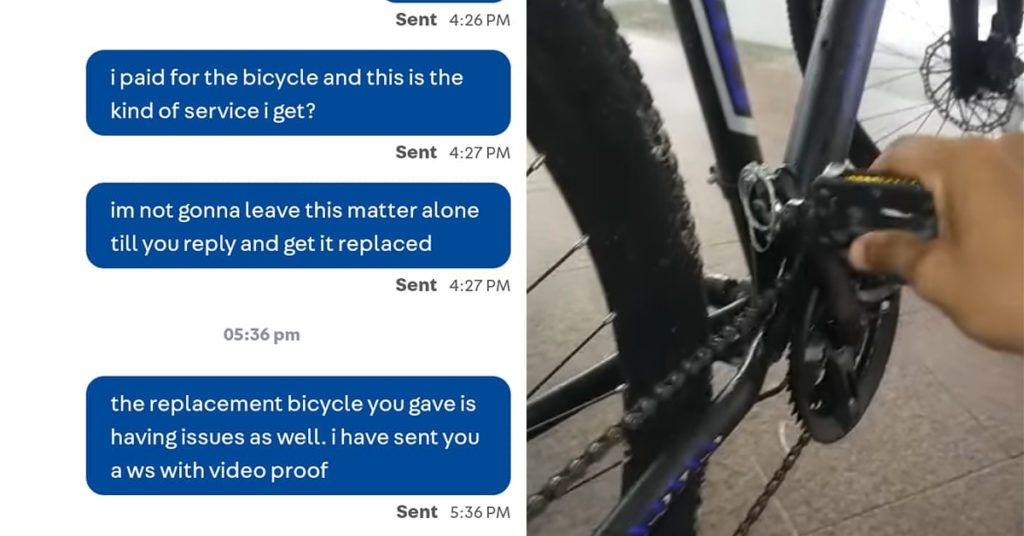 hi all! will like to share my experience dealing with a rude and dishonest seller on carousell. i dont want anyone else falling for his scam business.
i bought a bicycle for $208 from this seller on carousell. checked with him if there is any warranty and he said there is 3 months warranty. on the 2nd day of riding this bicycle, the break suddenly became loose, the bicycle chain got stuck and the pedal broke! i got flung out of the bicycle and nearly got into an accident. i informed the seller about the incident and asked if he could do a replacement ASAP as im using the bicycle for food delivery purposes (i was still being patient at this point of time).
seller was super rude and asked me not to make things difficult for him just cause i asked him if he could do the replacement earlier the next day. he didnt even bother saying sorry and blocked me off on whatsapp. surprisingly, the replacement bicycle came in the evening the following day, and guess what? after using it for 2 days, im facing issues again! the bicycle chain suddenly got stuck while riding and i had to deliver the food on foot.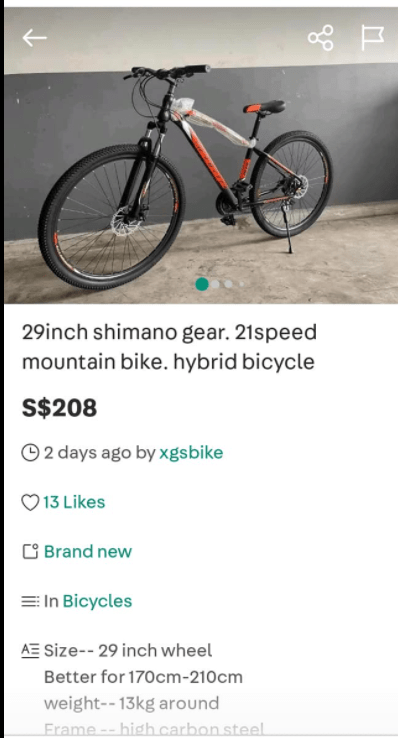 i was so pissed off. tried messaging him again on carousell, asking back for refund as this is the 2nd time he sent bicycle w defects to me. no reply from him at all and even whatsapped him from another number but he has blocked that number as well. i rly dont want anyone else falling for this scam. and till now he hasnt return back to me the refund or replied any of my messages.
(btw pls note the 'user's account under review after a dispute' on the seller's carousell only appeared a week after i made the purchase from him).
Full Video Loading…