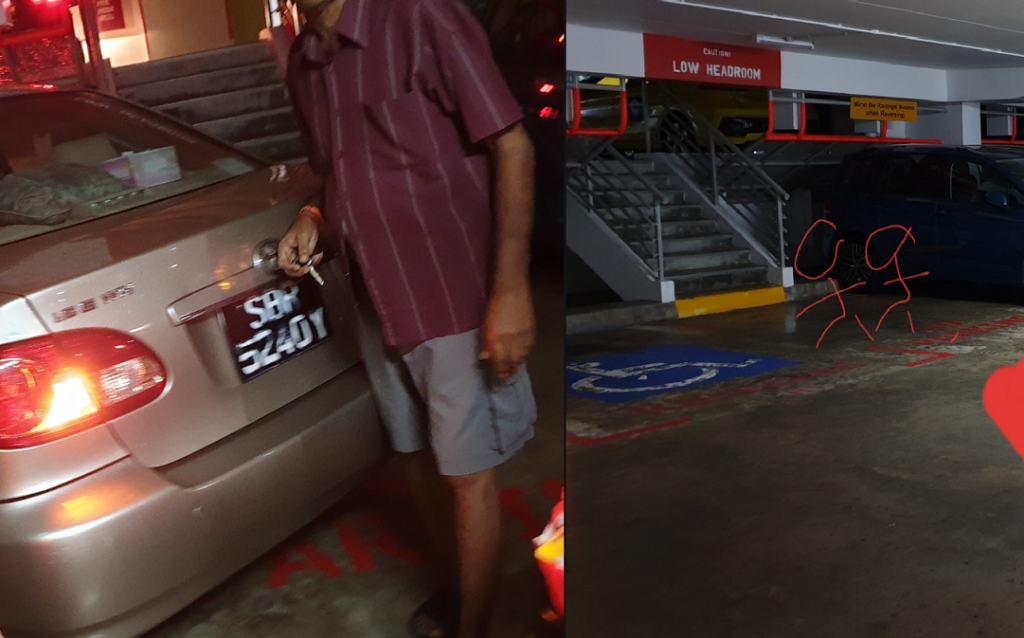 SBR5240Y DANGEROUS DRIVING, ILLEGAL PARKING, AND THREATENED PASSERBY.
On 2nd December 2019, around 6.15 pm. My son and I were walking past 346A Kang Ching Road MSCP to go home.

After We walked down the stairs, standing on the NO PARKING SPACE beside HANDICAPE LOT, this car SBR5240Y came from our left. My boy stopped for the car to pass before We continued. But all of a sudden, the car drove towards our direction, I pulled my boy back and the car stopped right in front of us, parked diagonally on the NO PARKING and HANDICAPE LOT.

I approached the old driver and told him He can't park his car like this, and He said He never parked his car there, but everyone got out the car. Ask me what is my problem! I told him He drove towards us, and almost hit my son. His blue shirt passenger said if hit, He be responsible! WHAT?! I ASKED HIM HOW TO BE RESPONSIBLE AFTER YOU HIT MY SON?!
The man in blue said he will be responsible if the car hit his child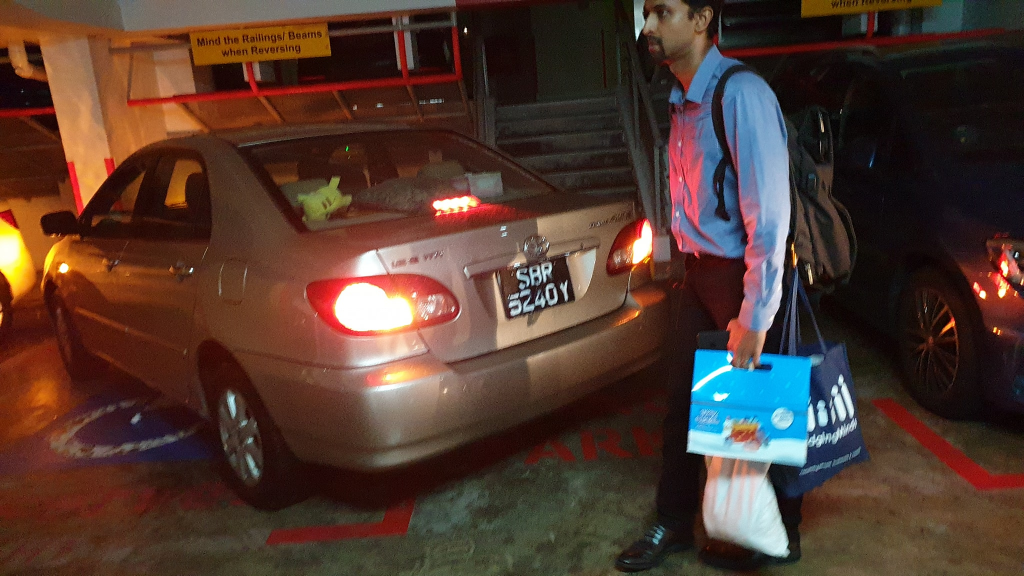 He said he's not wrong, ok so I asked to take a photo of the car and send to the LTA and let them decide. The old driver blocked the view! Meaning He admitted He's wrong to do so. All started to run away.
The carpark at that time was very dim due to lights not switched on yet, and it was raining. The old driver looked like more than 80yrs old. They seem to be from India. Drove dangerous in MSCP, parked illegally, and still asked me what is my problem. I only managed to take a video of him trying to run and reverse his car out.
The authorities need to educate and warn these people to drive carefully in MSCP.
Being responsible is to prevent accidents from happening. Not be responsible only after someone got hurt or killed.
Help to share it out.
#lta #spf #dangerousdriving #cna #reckless #sbr5240y #olddriver #whatismyproblem