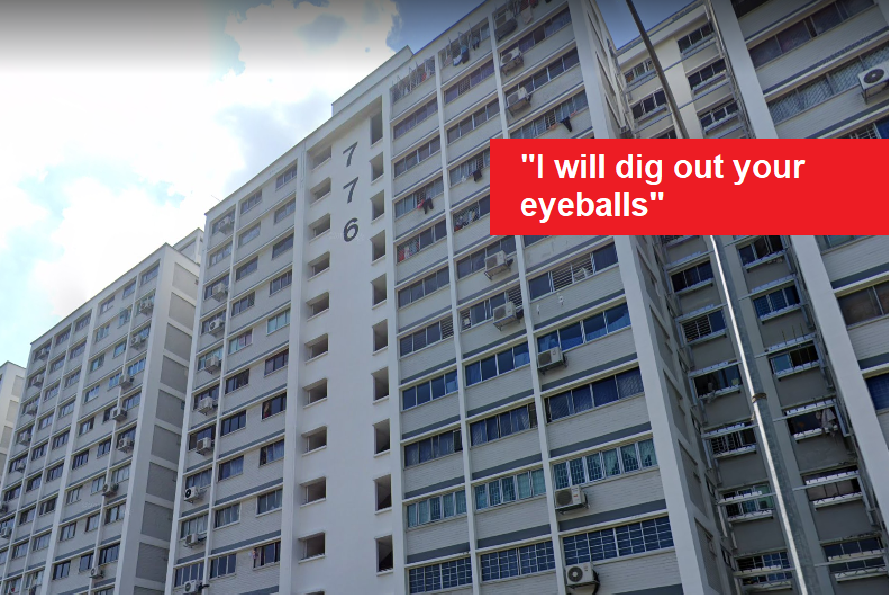 According to a media release, Joyce Goh Kok Tin, an 18-year-old girl is facing punishment from the law after committing assaults on two separate occasions at Yishun and East Coast.
Both victims were underage.
On one of the incidents, she even burned a 15-year-old with a cigarette together with her group of girls.
Incident at Yishun.
According to the court, Joyce did not like a 17-year-old girl after she found out that the girl was in a relationship with her ex-boyfriend, Lim Zheng Gang.
Joyce was not happy that the 17-year-old was dating her ex-boyfriend and going out with another guy (Muhd Farhan Noor) at the same time.
The incident happened on the 17 of December at around 1.30 am. Joyce's friend saw the girl with Farhan at Block 776 Yishun Avenue 2 and informed Joyce of her whereabouts. It was then a group of six friends aged 14 to 26 assaulted both the girl and Farhan.
Joyce attacked and punched the girl, while her friends assault Farhan and destroyed his E-scooter. Joyce then forces the girl to kneel down and her forehead was pushed by Joyce to the ground.
Incident at East Coast on same day
After the fight with the victim, Joyce went to a party of her friend Raine Chong at East Coast. Raine Chong posted on Instagram describing a 15-year-old colleague of Joyce. Joyce did not like the 15-year-old girl.
It was then Joyce decided to beat up the girl as well. At 5.30 am Joyce used Raine to lure the girl to a swimming pool. Joyce was waiting at the swimming pool with four other girls that were all underage, ranging from 15 to 17 years old. After the victim arrives, She pulled her hair, punched her to the ground and the friends join in on the assault.
Her friend Raine tried to stop her but Joyce said that it was not enough. She then throws a lit cigarette at the girl which landed on her neck. The group laugh while the violence was taking place.
When the girl was on the ground Joyce pulled the victim by the head and made the following threats to the 15-year-old
"I will dig out your eyeballs and put them in your bare hands. Then I'll cut your nose off and dig out your intestine with my hands down your throat and any other organs I can grab. Then I'll pluck off your nails one by one and skin you alive."