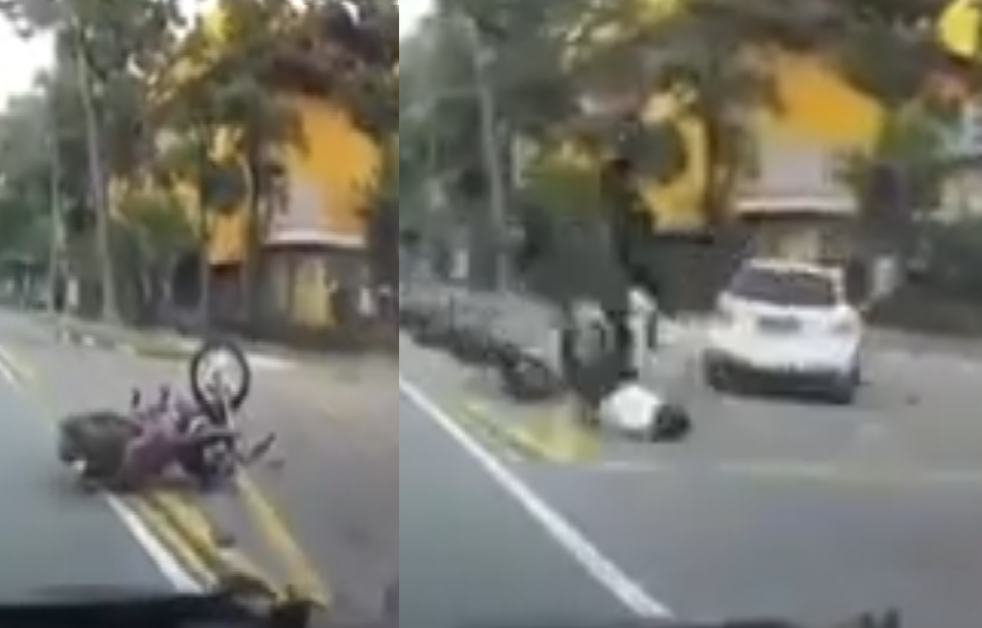 A rider was send flying after a vehicle fail to give way to the motorbike (Honda phantom) on the other lane.
In the video at around 11 seconds, the driver can already been seen driving recklessly when exiting his lane.
At 0.43 seconds of the video, the driver failed to give way and collided with a motorbike. The incident happened on the 4, November 2019 7.40 AM at around Tuas area.