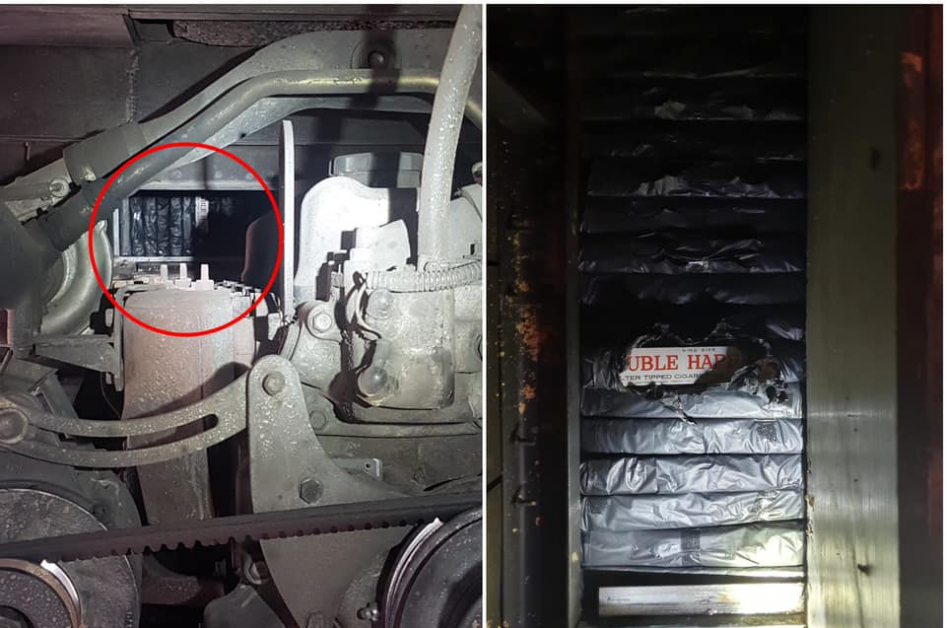 According to ICA media release, ICA officers at Woodlands Checkpoint uncovered over 1000 cartons of contraband cigarettes on a Malaysia Bus on Monday, 4th November 2019.
The cigarettes were hidden in the undercarriage compartment of the bus and wrapped in black plastic bags. It is estimated that the amount of contraband cigarettes that was uncovered by ICA is worth at least $100,000 in taxes.
A 42-year-old Malaysian has been arrested and refereed to Singapore Customs for further investigations.
Checkpoints in Singapore are equipped with X Ray bus scanners, yet smugglers still want to try smuggling cigarettes in Singapore.
Click on Image to enlarge