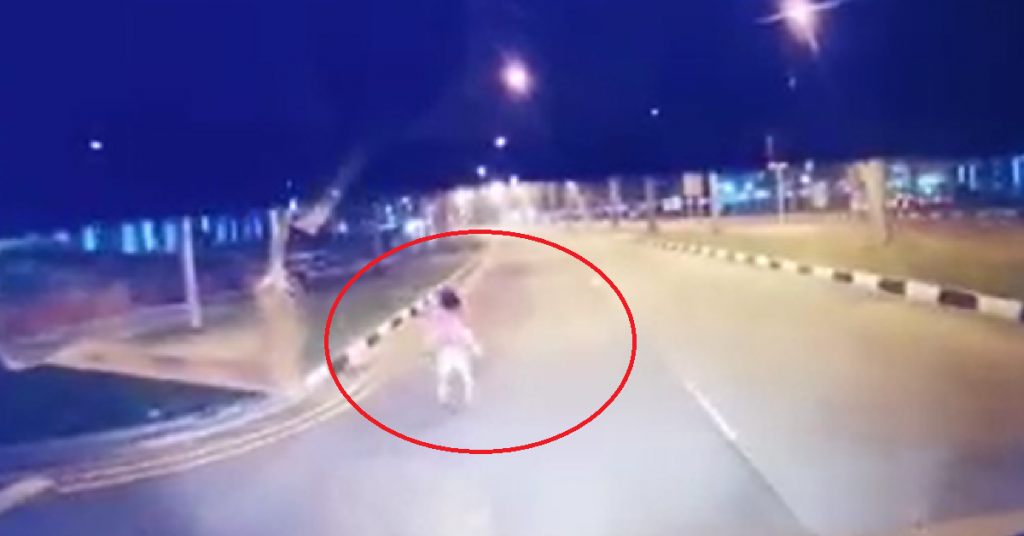 A video was posted on the Facebook group All Singapore Stuff which shows a young child running on the road.
An adult could be seen chasing after the young kid. The kid can be seen running on the middle of the road.
The driver was alert during that point of time as he could be seen slowing down.
FULL VIDEO LOADING….