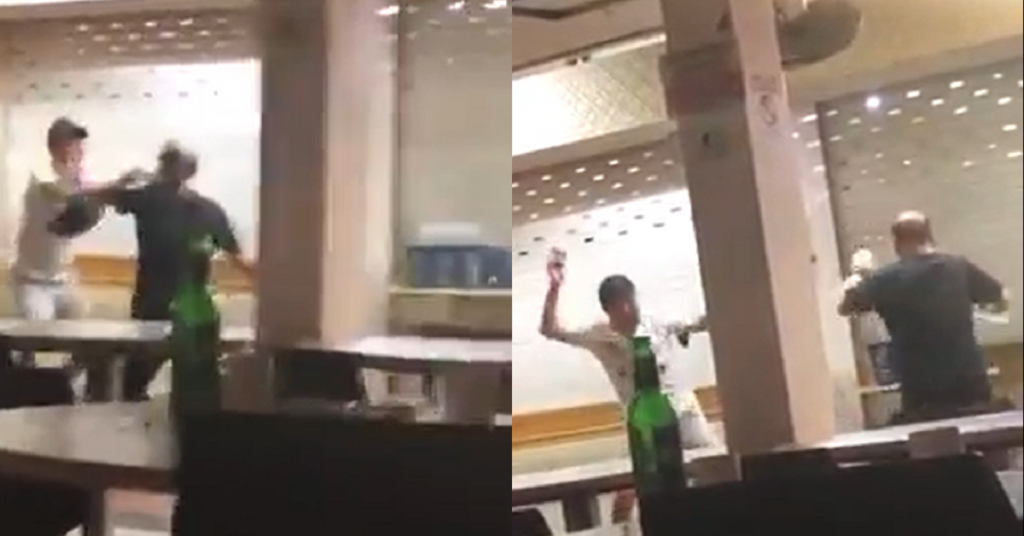 Facebook user Lim Peh posted a video of a coffeeshop brawl between two groups of uncles at a coffeeshop.
The location of the incident is currently unknown. A man could be seen taking a cup and smashing it on another man's head.
We sincerely hope that the police would investigate this matter as there is currently many of such fights happening recently in our coffeeshops.
FULL VIDEO LOADING…