non Finance, non loan, non property, non banking, non credit card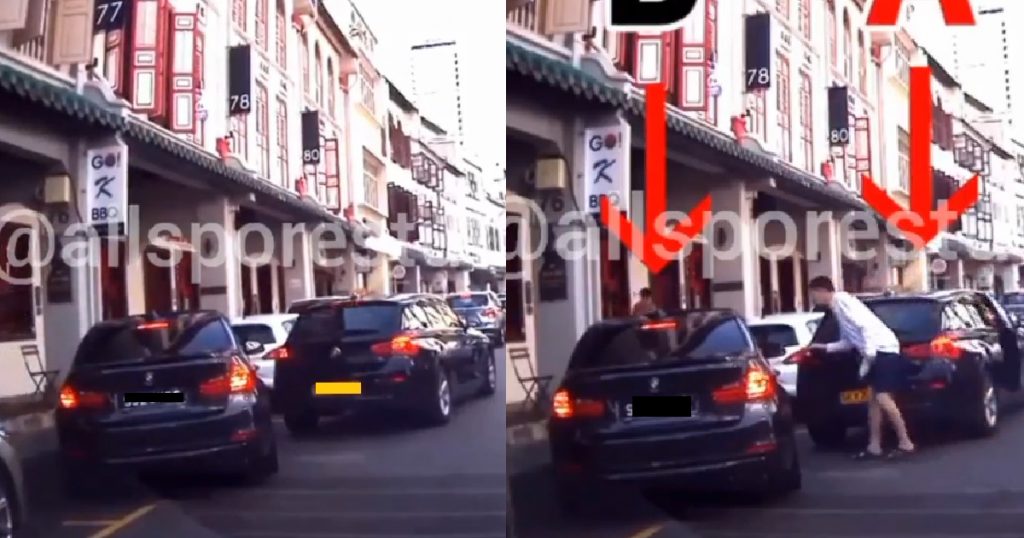 A video emerged online showing a parking lot being stolen from right under the nose of another car.
The car in front had already begun reversing into the lot, to which the car at the back hurriedly drove into the lot from behind, effectively "stealing" the parking lot from the car infront.
The driver of the car in front then alighted form his vehicle to confront the "thief".
FULL VIDEO LOADING…
Image and video source: All Singapore Stuff on Facebook