non Finance, non loan, non property, non banking, non credit card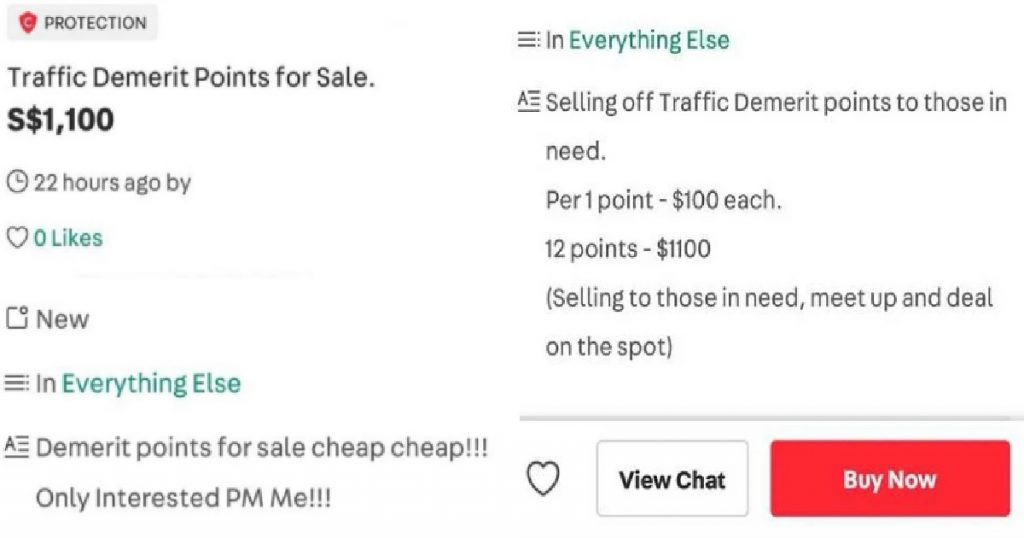 Singapore drivers are taking to online platforms such as Carousell to offer themselves to become your scapegoats, charging around $100 per demerit point for your samans.
Interested parties would meet the buyer face to face, they would then go to pay the traffic fines either online or through an AXS machine.
The seller would then key in his license details, claiming to be the driver of the offending vehicle.
The buyer (original offender) would then pay the full fine, as well as the seller $100 for each demerit point that the seller received.
This way, the offending drivers only have to pay their fines and get to keep their perfect driving record.
Drivers in Singapore are allowed a maximum of 24 demerit points within 2 years before they get their license suspended.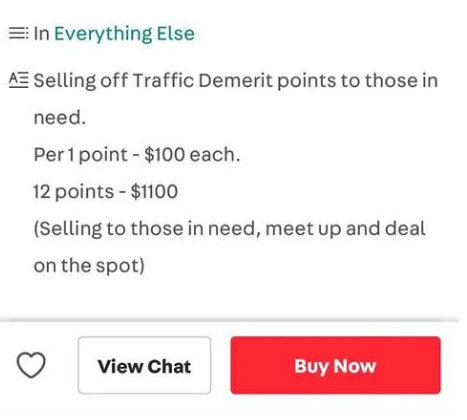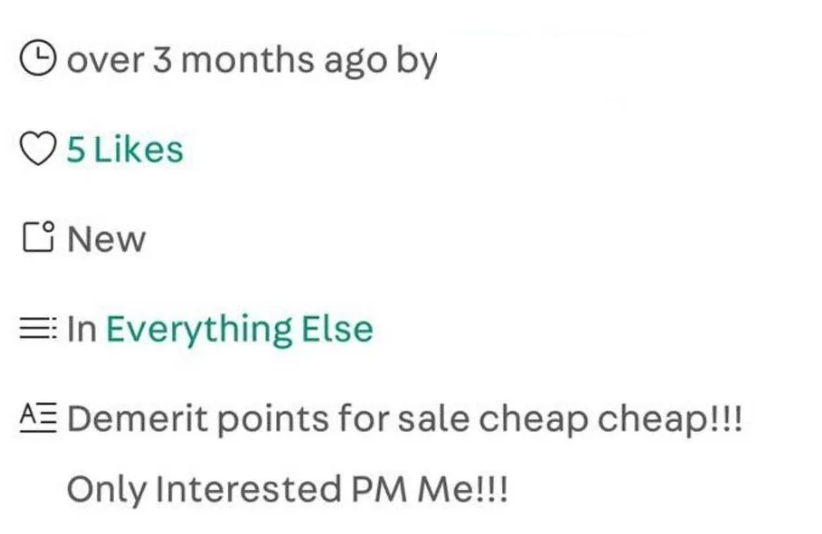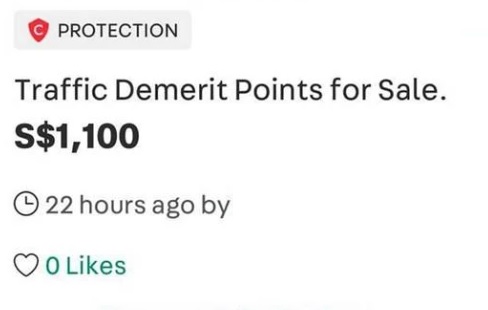 Images source: Carousell