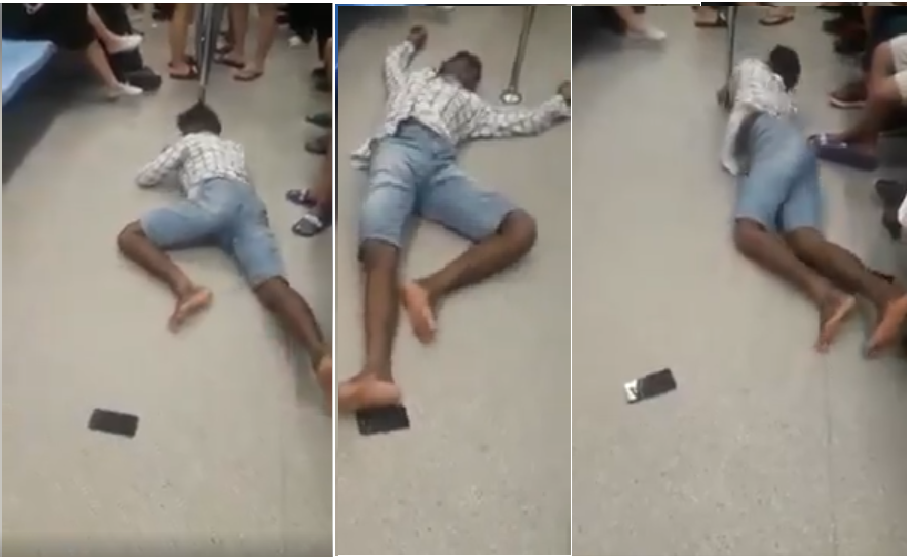 A video went viral, after a man was spotted rolling around on the floors of the MRT and growling as if he was a child wanting to have milk.
Netizens describe the noise the man was making was like he was " being possessed"
According to witness in the MRT, the man reek of alcohol smell and commuters were afraid to go near the man.
The man alone took up half a cabin space. It is unclear if MRT securities managed to remove the nuisance from the MRT.
Video Loading…