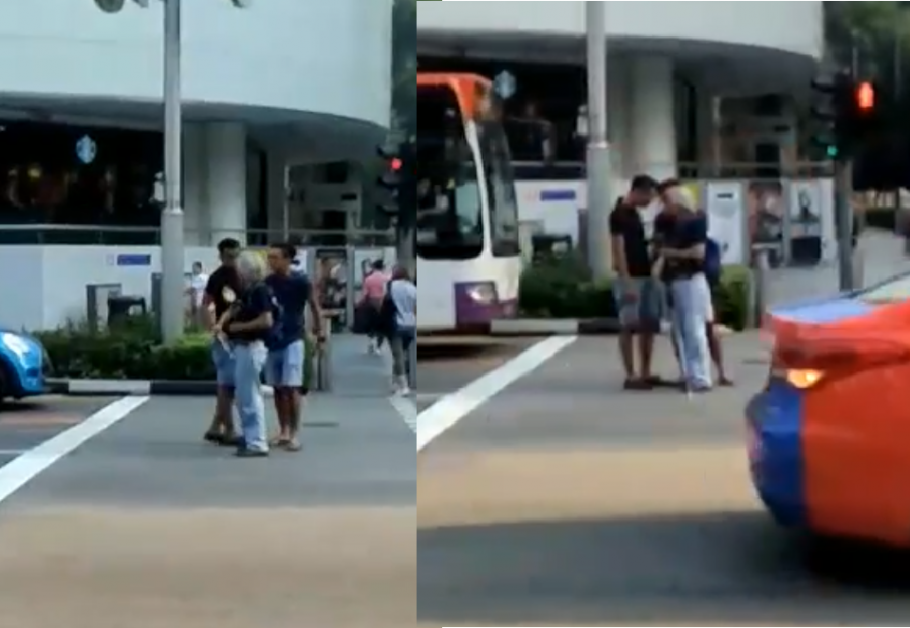 A Singapore Uncensored reader submitted this video to us earlier today of three men who appears to be arguing in the middle of the road. According to the user who submitted the video, it happened earlier today at Orchard Road.
One of the man appears to be an elderly was walking with a cane and was confronted by two younger males for unknown reasons.
Despite the pedestrian lights turning red, they were still continuing their argument in the middle of the road. Vehicles zoomed passed the trio and they do not seem bothered by the cars.
Video Loading…