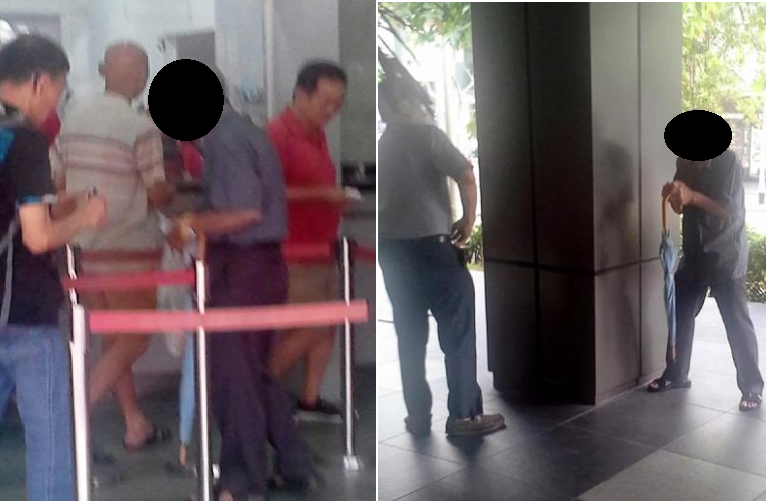 An 80-year-old old man with a hunchback was spotted at Yishun who appears to be frail and was walking slowly, he would approach passerby to spare him some cash as he claims that there was no one taking care of him and he also needed money to see a doctor.
A woman who pitied his situation offered to bring him to a doctor, but he refused and only wanted money.
In a span of 10 minutes, the old man collected money from up to 10 passersby.
After collecting the money from passerbys the old man was suddenly able to walk fast and boarded a bus. A man followed him and discovered the man was walking normally and used the money collected from begging to place bets at Singapore Pools.
A man who witnessed the whole incident was angry and alerted the Police.