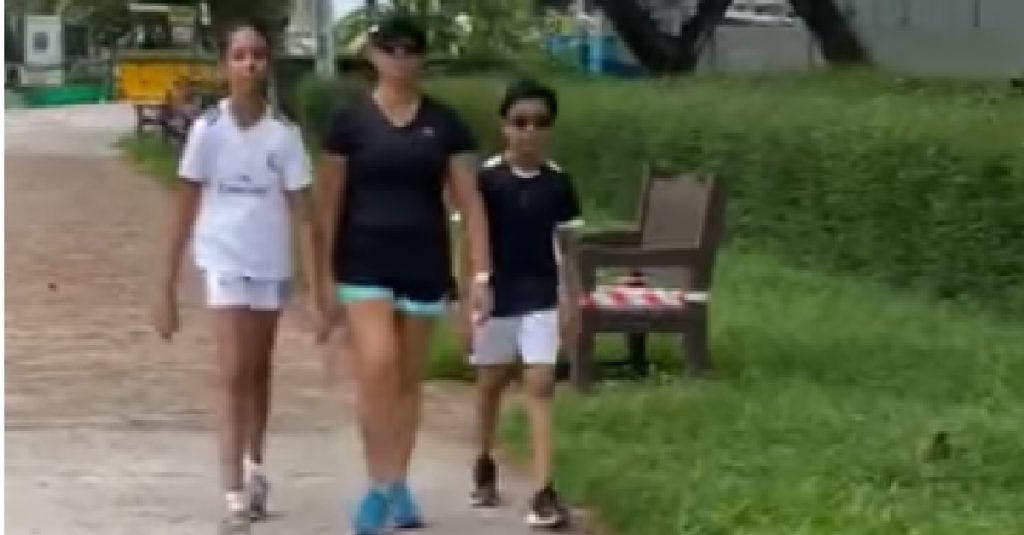 According to a FB user, a family of 3 were spotted without a face mask on while walking outdoors.
IN HIS POST:
"Family outing without masks will cause extension of Circuit Breaker"
However, from the video, the family will dress in sports attire and woman in the video were seen holding a water bottle. It seems like the family were on their way to get some exercise.
According to Minister Mr Lawerance Wong, all residents are required to wear a face mask when outsides of their residences. Some exceptions are given to those who were carrying out outdoor activities such as running or jogging. However, a mask must be put back on after the exercise is completed.
Young children below the age of 2 are exempted from wearing a mask based on the recommendation by medical experts due to safety reason for children at such a young age.
Anyone who were caught without wearing a mask will face a fine of $300 and $1,000 for repeats offender.
VIDEO LOADING…