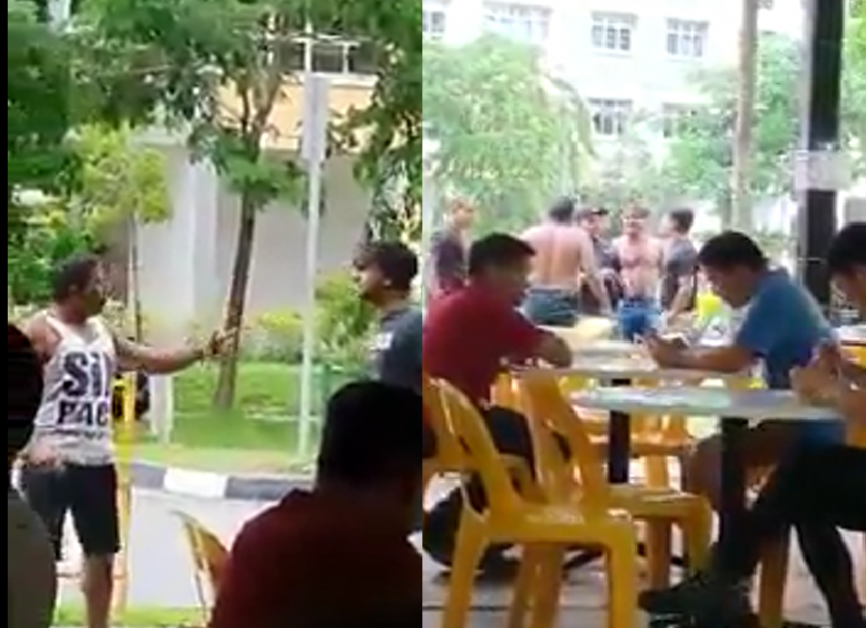 A video has gone viral after a few men were spotted intimidating each other took a fight.
It has been reported that the fight occurred at a Kopitiam located at Sembawang.
The man started to punch and dragged each other and more people step in and got even rougher. The few men later took out their T-shirts to intimidate some more.
Video Loading…