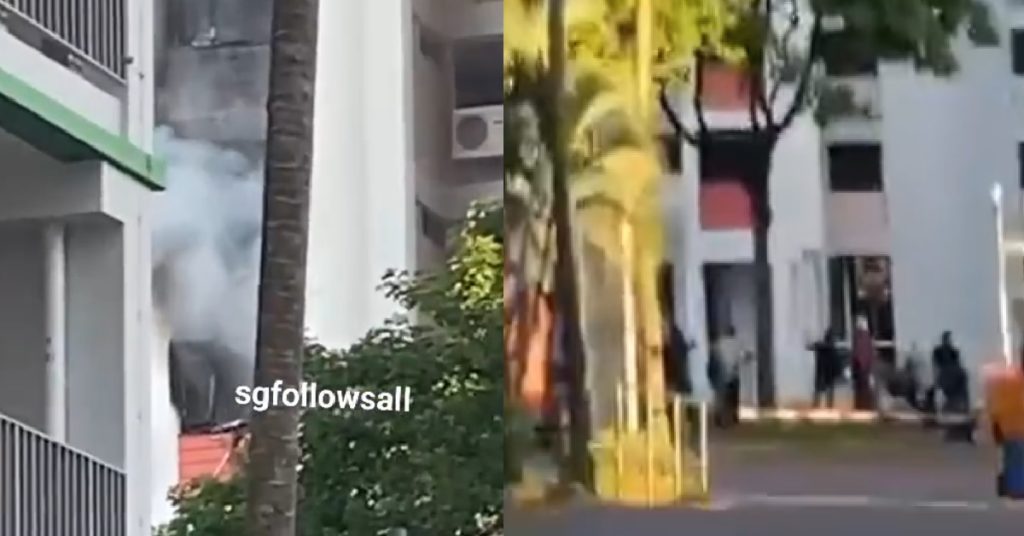 A fire broke out at Block 13 Marsiling Lane, as thick greyish smoke was seen billowing out of the affected unit.
Residents and passers-by were also seen gathered at the foot of the block, looking up at the inferno raging on above them.
The SCDF were not seen at the scene in the video, presumably because they have yet to arrive.
It is unclear how many (if any) people were injured in the fire or when it happened.
FULL VIDEO LOADING…