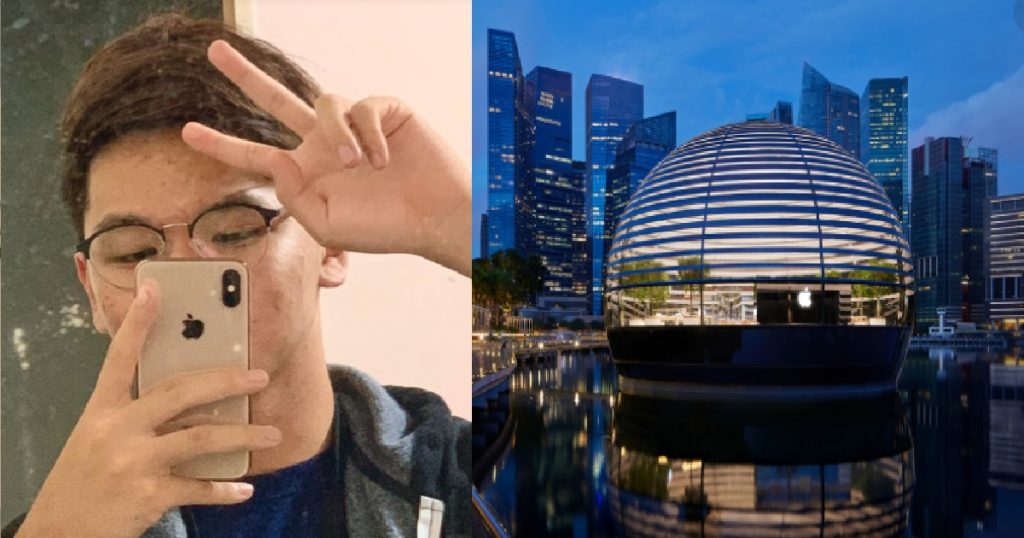 Polytechnic student Ervin Liyu was so excited for the opening of Apple's first store on water that he had a sleepless night.
He left his home at Bukit Gombak on September 10, before the break of dawn, and drove all the way to MBS Mall, waiting outside from 6am, four hours before the store opened.
He was the first customer to enter the new store, he was also the first to walk through the door at Apple's new shop at Jewel Changi Airport when it opened in July last year.
Ervin spoke to TODAY, saying that it (the floating apple store) was the most beautiful thing I have ever seen."
He revealed that he was a design student who loves design, and that he bought a sports band for his Apple Watch.