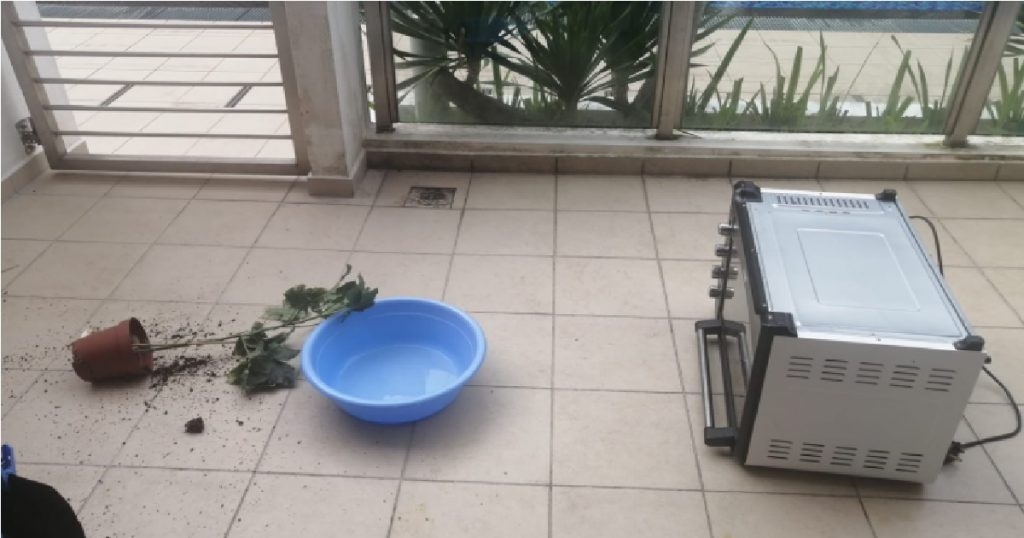 The incident happened just an hour ago, a resident was cleaning her stuff at her balcony when a flower pot came flying down hit smashed in her balcony.
The flower pot apparently dropped from the 3rd floor and she was staying on the 1st floor.
Luckily the flower pot did not hit her and no one was injured.
The victim of the incident said: " Was wiping oven's bottom and this pot dropped suddenly from 3rd flr. Good thing I wasn't taking water from the basin when it dropped "