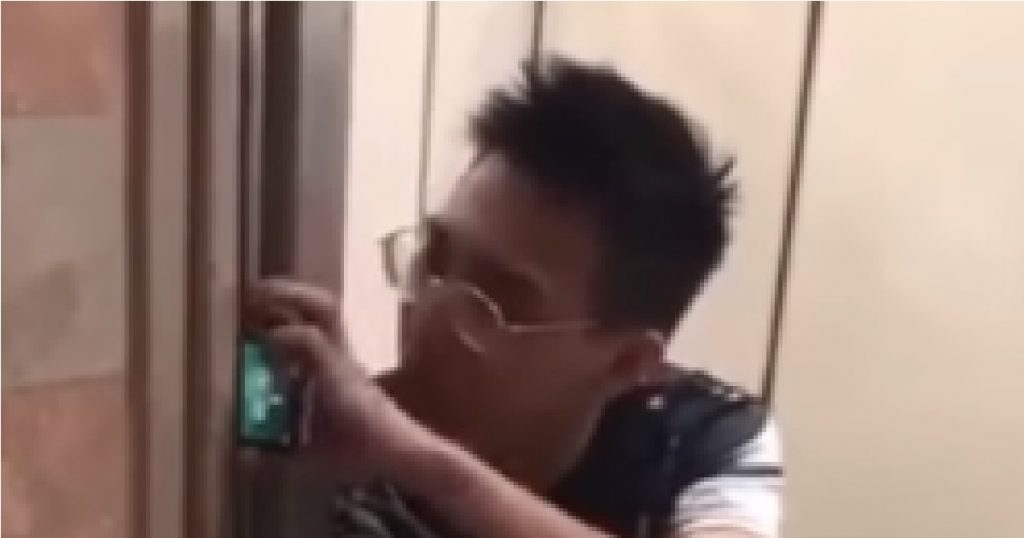 Just hours ago, a video is going viral on Facebook regarding a guy looking high playing with the lift.
For some reason, the guy was sitting inside the lift and playing with it. He was preventing the door from closing.
After some time, he wanted to use his phone to stop the lift from closing but sadly, his phone dropped through the gap of the lift to the ground below the lift.
Full Video Loading…