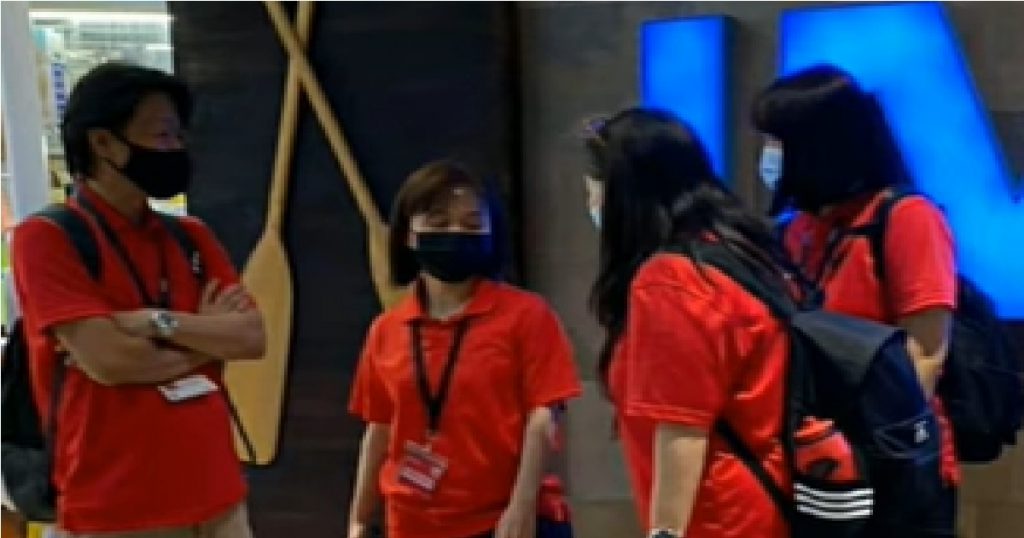 Earlier this afternoon, a few safe distancing ambassadors were seen gathered inside a mall talking to one another.
One of the netizens happens to pass by the scene and took a video of the ambassadors.
In the video, they were seen to be talking in a group instead of enforcing safe distancing to people in the mall.
Full Video Loading…