non Finance, non loan, non property, non banking, non credit card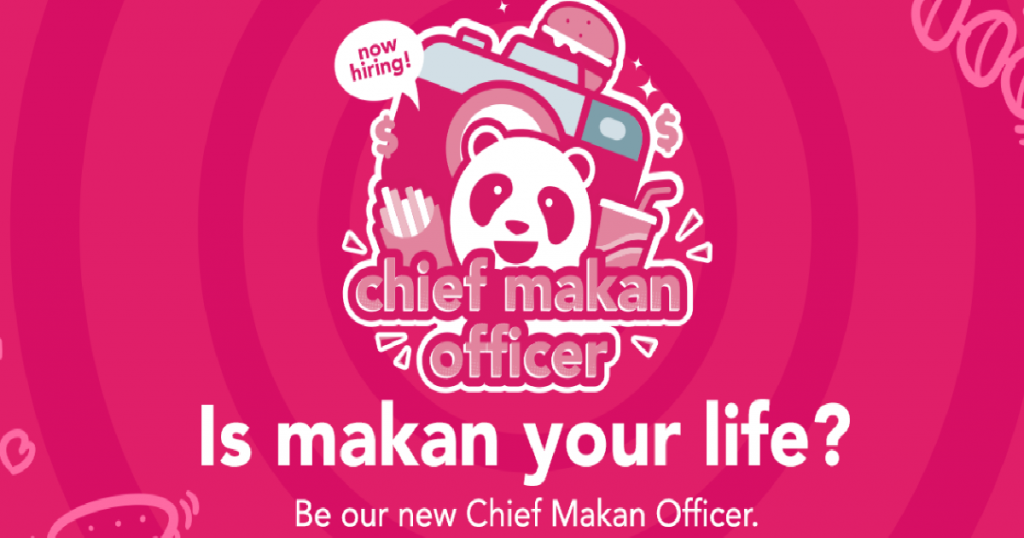 Foodpanda Singapore posted a job opening on their website, looking to hire a "chief makan officer (CMO)".
The job scope included travelling around Singapore to eat at over 15,000 restaurants for documentation purposes.
Also not forgetting remuneration, the CMO gets a whopping allowance of $5,000 and a salary of $1,000.
The CMO will be able to enjoy perks such as exclusive access to Pandamart warehouses as well as select restaurants.
Foodpanda however, have a certain set of requirements for their new CMO, which includes:
History of eating during lectures
Track record of posting "drool worthy" photos
High metabolism
Applications are open from December 1 to December 15.
All the best, ladies and gentlemen.
Image source: Foodpanda.sg