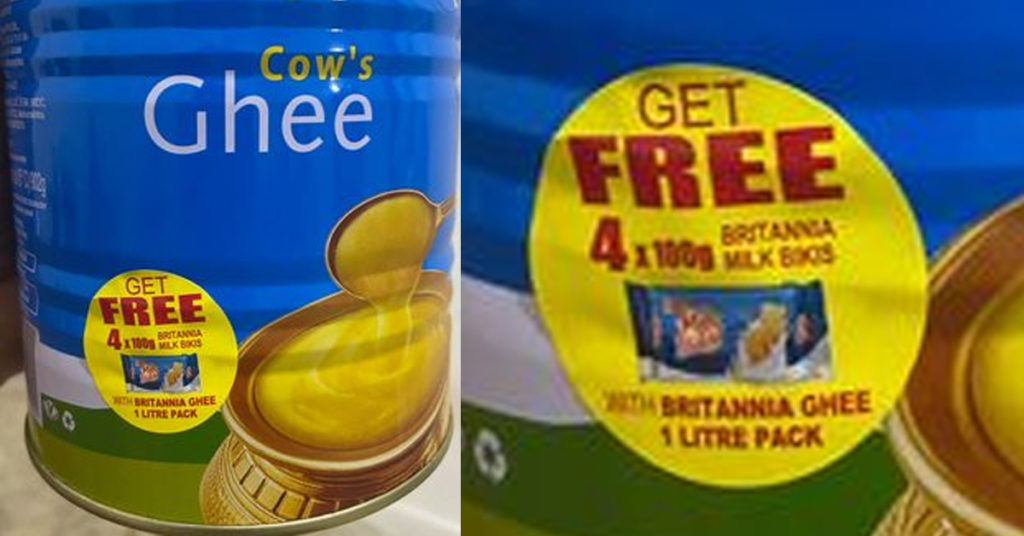 A Singapore Uncensored reader sends in the news of how some businesses are trying to profit more by selling off the free gift.
Here is the story:
I bought this ghee from Mustafa on 16/09/2021. The ghee container indicates there are 4 packets of free biscuits. I asked for the free biscuits while I was billing…The billing staff asked me to check with the counter staff.
And then the counter staff said that their supervisor instructed them to sell the biscuits separately. While I passed by I saw they displayed the biscuits for 50 cents per packet.
This is like cheating on customers.