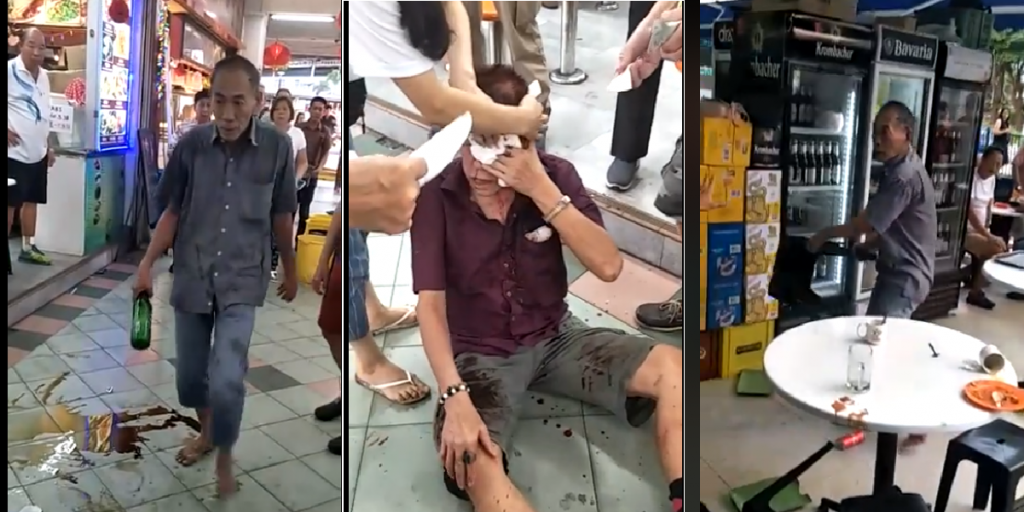 A video was uploaded online of an elderly man believed to be drunk after some beers.
It is believed that he smashes the victim on the floor with a glass bottle and came back later to taunt him. The victim on the floor is covered with blood and the attacker still did not have enough
An Auntie on scene even asked, "What is ambulance number?"
Location: Blk 34 Pear Hill Coffeeshop 34 Upper Cross St, #01-170 Block 34, 050034
The state court just across the road, i think the uncle want express service.
Despite many people trying to stop him he still wanted to continue his frenzy by trying to throw a chair.