non Finance, non loan, non property, non banking, non credit card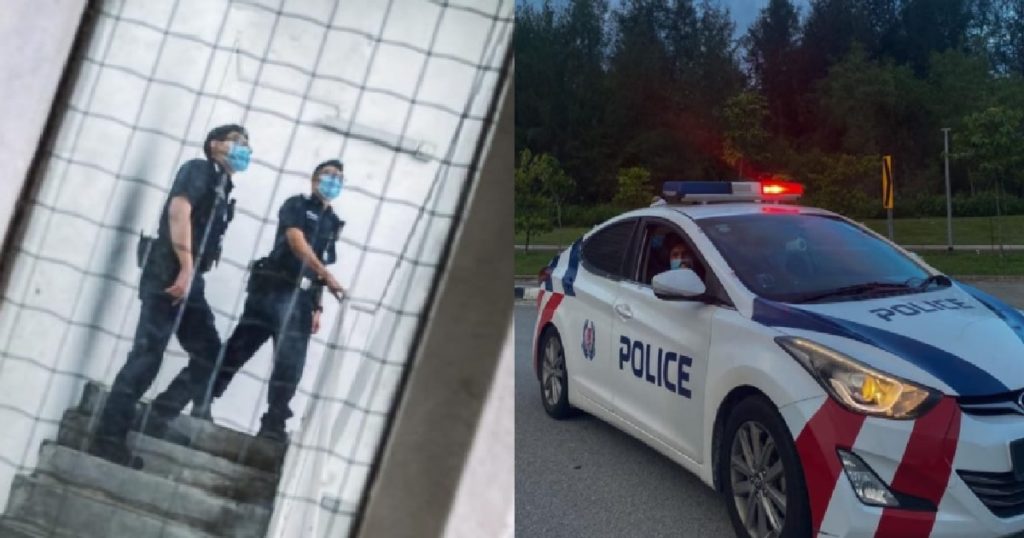 Muhammad Farhan Jaffri, 27-years-old, ganged up on a policeman with his twin brother, Muhammad Fiqkri Jaffri, because they "did not like" his face.
The two beat up the policeman, Sergeant Chong Jiawei, 27-year-old, and rained blows on him, causing traumatic head injury.
Farhan also reportedly assaulted a second policeman and hurled vulgarities at a policewoman.
Farhan pleaded guilty to causing grievous hurt to Sergeant Chong, as well as causing hurt to Reservist Sergeant Muhammad Irfan Misran, 22-years-old.
He also admitted to abusing Staff Sergeant Tity Sumarni Abd Ghani, 35-years-old with vulgarities, vandalising a police Land Rover, as well as being a member of a secret society.
He was sentenced to 33 months and 4 weeks imprisonment, 3 strokes of the cane and a fine of $3,500.
Twin brother's case still pending
His twin brother, Muhammad Fiqkri Jaffri's case is still pending.
The attacks happened on 23 February last year.
Shortly before the attacks, Farhan had an argument with his wife as the void deck of Block 755, Jurong West Street 74.
The resulting commotion led to the police being alerted, and when officers arrived at the scene, Staff Sergeant Sumarni asked then if they were alright.
Farhan, who was intoxicated at the time, behaved defensively and his twin brother, Fiqkri then showed up soon after.
Fiqkri approached the officers aggressively and pointed his finger in their faces, demanding to know why they were questing his brother.
He then told Farhan and his wife to go back to his unit on the 2nd floor, and continued gesturing aggressively at the police, telling them to shut up.
Farhan then used vularities on Staff Sergeant Sumarni before leaving the scene.
However, minutes later, he returned.
Whose face you don't like?
Fiqkri then asked his brother "which police officer's face he did not like", and Farhan then pointed at Sergeant Chong.
The duo then attacked Sergeant Chong, continuing to rain blows on him even after he feel to the ground.
The other police officers stepped in to stop the attack but Farhan then assaulted Sergeant Irfan, who managed to drag him away with the help of Sergeant Charmaine Tan, 27-years-old.
Fiqkri then continued attacking Sergeant Chong, so Staff Sergeant Sumarni then used her baton to hit Fiqkri, who was later restrained and handcuffed.
Both Sergeant Chong and Sergeant Irfan were then conveyed to Ng Teng Fong Hospital for treatment.
Shattered police car's window
While being escorted to a police Land Rover after his arrest, Farhan kicked one of the car's window thrice, shattering it.
It is worth highlighting that Farhan had been a secret society member since joining in 2007.
Images source: @punggolnpc on IG (Images used strictly for illustration purposes only)