A girl posted a video onto TikTok alleging that a man was "staring" at her in the gym, and netizens soon came to the defence of the man.
The TikTok user, Michelle Lim, had posted the video onto her TikTok account @michxlim on 19 January, showing the man in a white T-shirt allegedly "staring" at her.
She captioned her video "filmed to confirm my suspicion because he kept staring at my direction".
Lim then included the hashtag #gymcreeps in her video, and added the caption "Exercise: 10 sets of staring at girls in the gym".
She then purportedly referred to the man touching his nose in the video by adding a line "remember to santise before using machine guys," in her video.
The girl then added "watch how he slowly checks out the girl" in her video, showing the man pacing around the gym and stopping for a short while to "look at her direction".
Man was actually watching TV behind her
A TikTok user by the name of @dontanyhowrecord, posted a video showing a television right above the gym equipment where Lim had likely placed her camera to record the man.
Lim then turned off the comments on all of her videos and posted a statement to explain and apologize to the man.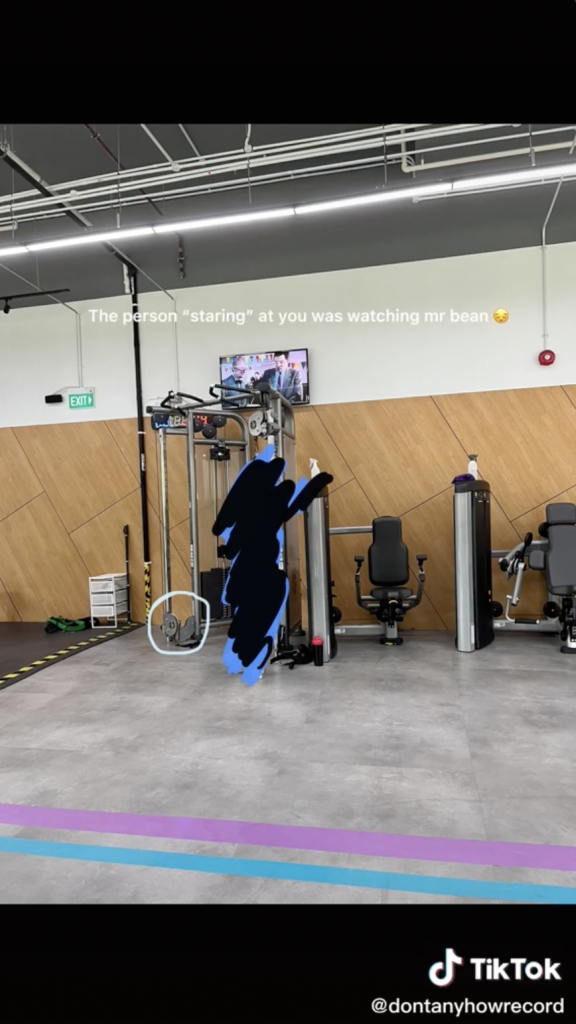 Here is her statement: