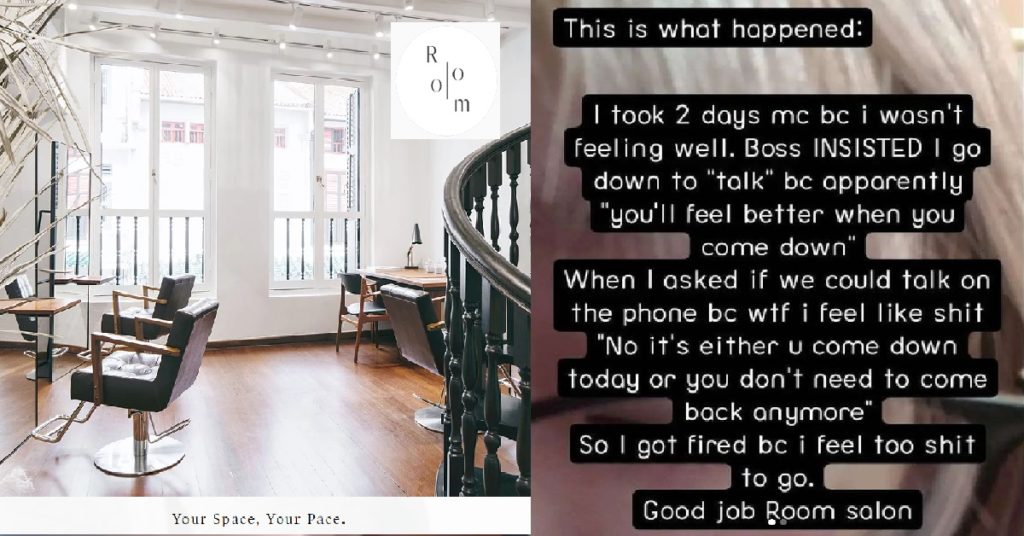 A girl who worked for a shop called Room Salon (@room_sg on IG), alleged that she was terminated for refusing to go to work while she was on 2 days MC.
The girl, @medusagrim, shared on her Instagram that she was not feeling well and was given 2 days MC.
Her boss then allegedly insisted that she go down to the workplace to "talk" and that "you'll feel better when you come down".
The girl then said that she felt like sh*t at the time, and asked if they could talk on the phone instead because she was not feeling well.
The boss then allegedly told her "no, it's either you come down today or you don't need to come back anymore".
She then revealed that she was fired by Room Salon in the end.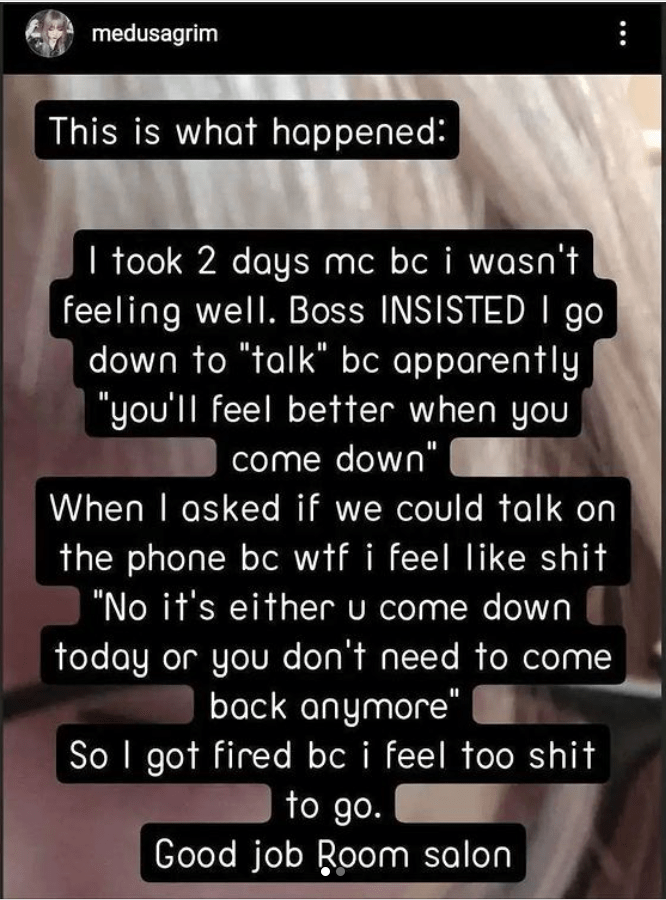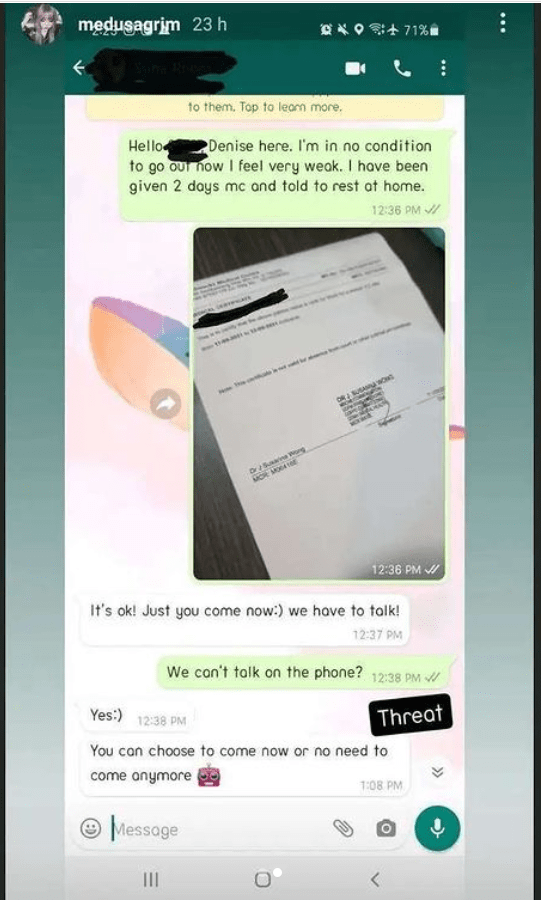 @wakeupsingapore subsequently picked up on the news and shared it on their page, before Room Salon contacted them to try to explain their side of the story.
Room salon said that they had already decided to terminate her prior to her MC, but admitted to demanding her to leave her place of residence to come down to the workplace despite her being on MC.
According to the law, under the Infectious Diseases (Covid-19 Stay Orders) Regulations 2020:
Any individual who, on or after 1 July 2020, is issued a relevant medical certificate must not leave the individual's place of accommodation for the period starting upon the issue of the relevant medical certificate and ending.
Here is the conversation between Room Salon and @wakeupsingapore on Instagram.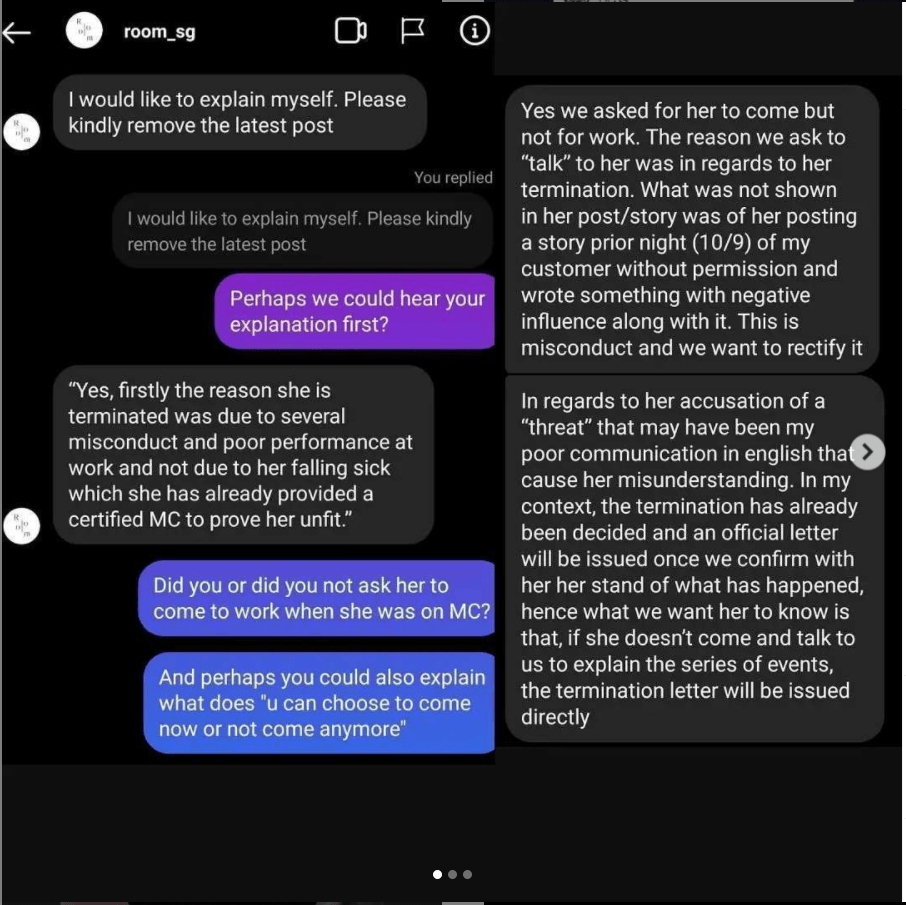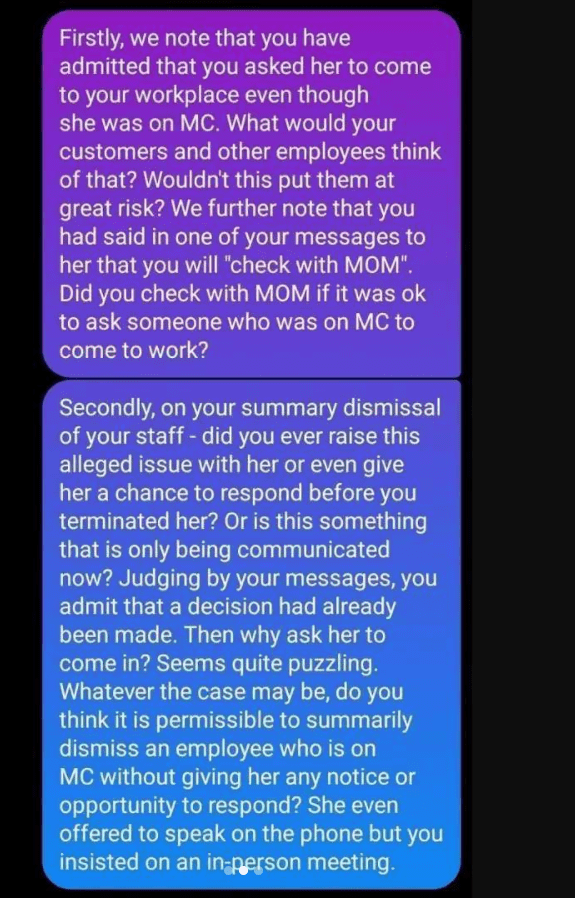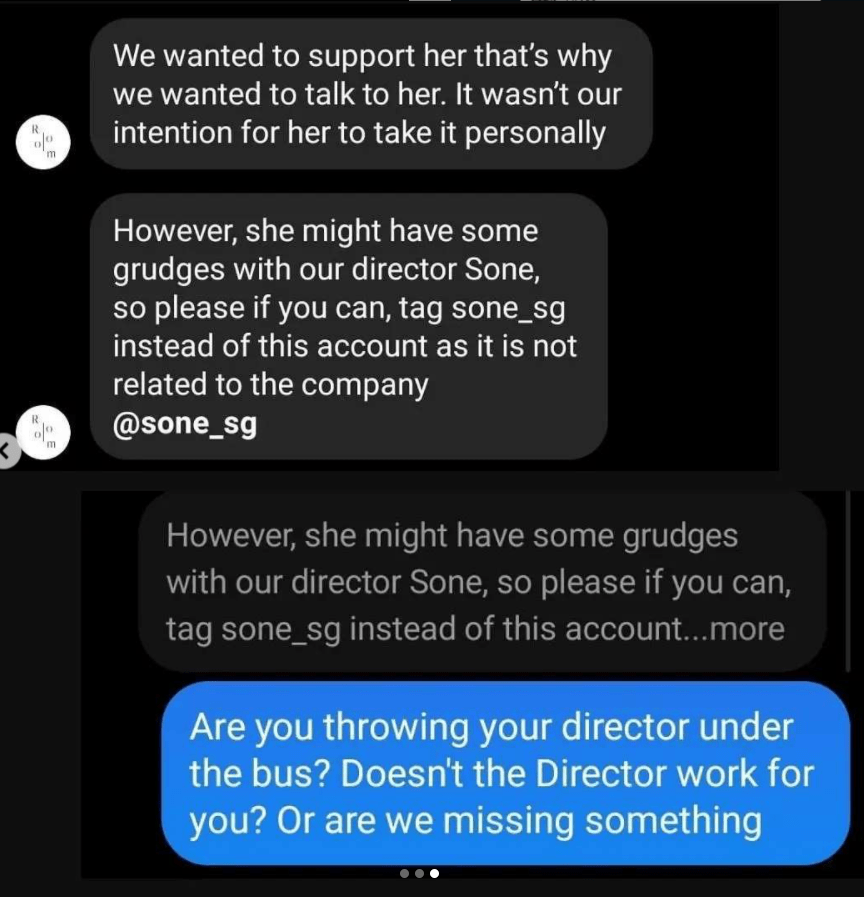 Images source: @room_sg, @medusagrim, @wakeupsingapore on IG and room-salon.com.sg