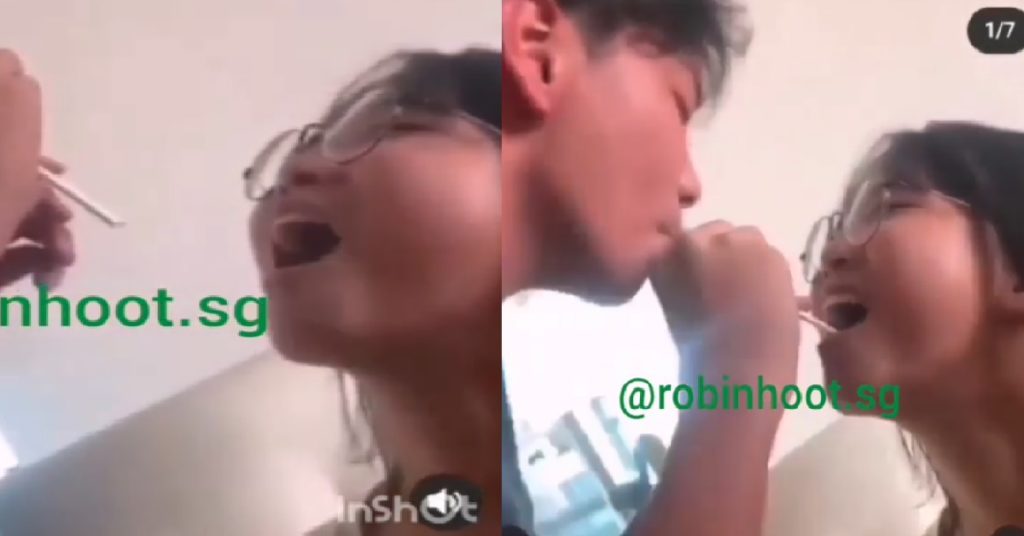 A video emerged online showing a XMM and a YP Beng showing off their concealed and hidden love for each other in the most disgusting way imaginable.
The XMM took a gulp of Soju and kept it in her mouth without swallowing it, kneeling down and opening her mouth with the soju still inside her mouth.
The virgin boy YP Beng then used a straw and sucked the soju from inside her mouth and drank it.
What the f**k.
FULL VIDEO LOADING…
Source: @robinhoot.sg on IG