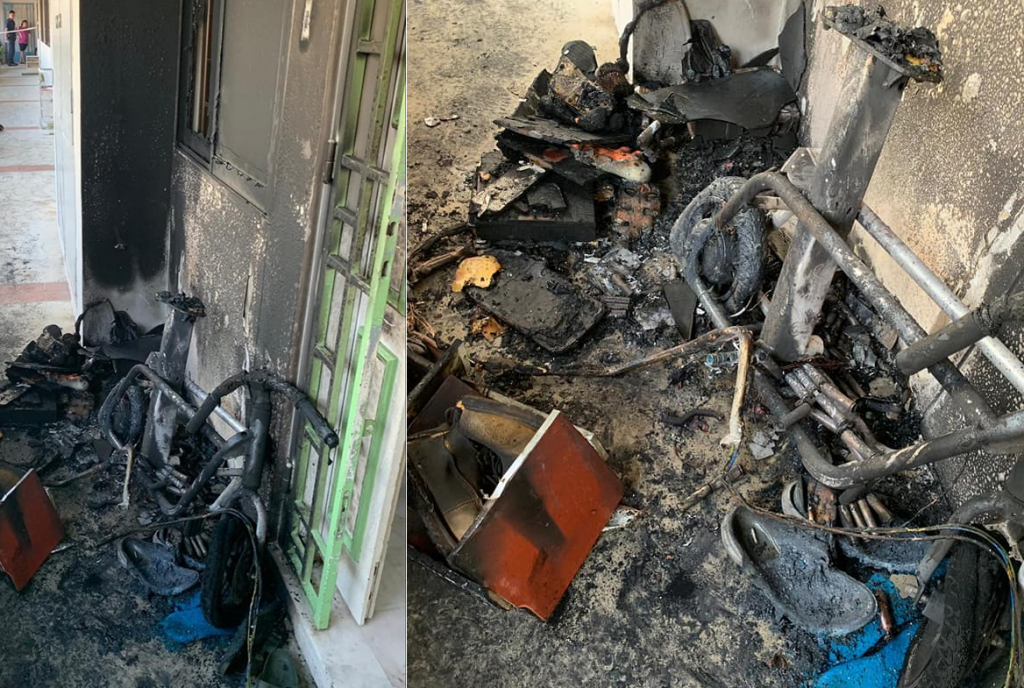 According to SCDF a fire happened at Hougang that was caused by a charging PMD.
The incident happened yesterday on the 11th floor of Blk 927 Hougang Street 91, The corridor of a unit was on fire, after a non-UL2272 PMD was found charging at the corridor which resulted in the fire.
UL2272 is a approved electrical mobility devices that have met the standards of a comprehensive system of safety tests.
SCDF Facebook post below:
[Fire @ Blk 927 Hougang St 91]

At about 5pm, SCDF responded to a fire outside a 11th floor unit at Blk 927 Hougang St 91. The fire involved a PMD along the corridor and was extinguished by SCDF with buckets of water. Two unit occupants, who were in a state of shock, were assessed by an SCDF paramedic but they subsequently refused conveyance to the hospital.

Preliminary investigation indicates that the fire was of electrical origin from the non-UL2272 PMD which was charging at the time of the fire.

LTA encourages all PMD owners to use UL2272 certified devices. When purchasing a PMD, look out for the UL2272 Certification Marks.

Refer to LTA's website go.gov.sg/ul2272sg for more information on UL2272 certification and an indicative list of UL2272 certified devices available in Singapore.

Source SCDF
SCDF encourages not to use non certified PMDS
All owners of non-UL2272 certified PMDs are strongly encouraged to dispose of their devices at designated disposal points as soon as possible. For more info, refer to go.gov.sg/pmddisposal.

Source SCDF