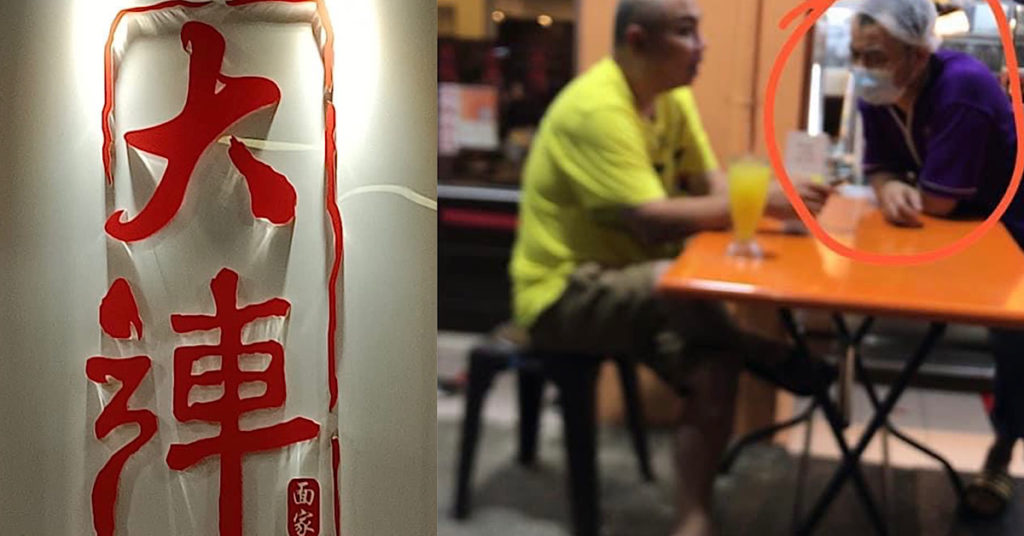 A netizen had taken to Facebook to alleged that the staff at Da Lian Noodle House along Syed Alwi Road has attitude problems.
She went there with a few friends to have satay and cockles and was only given a small bowl of satay sauce to share with her friends.
The satay sauce finished before the satay and she went to request for more politely, only to be allegedly screamed at and given a bad attitude by one of the staff.
See the screengrab below for more details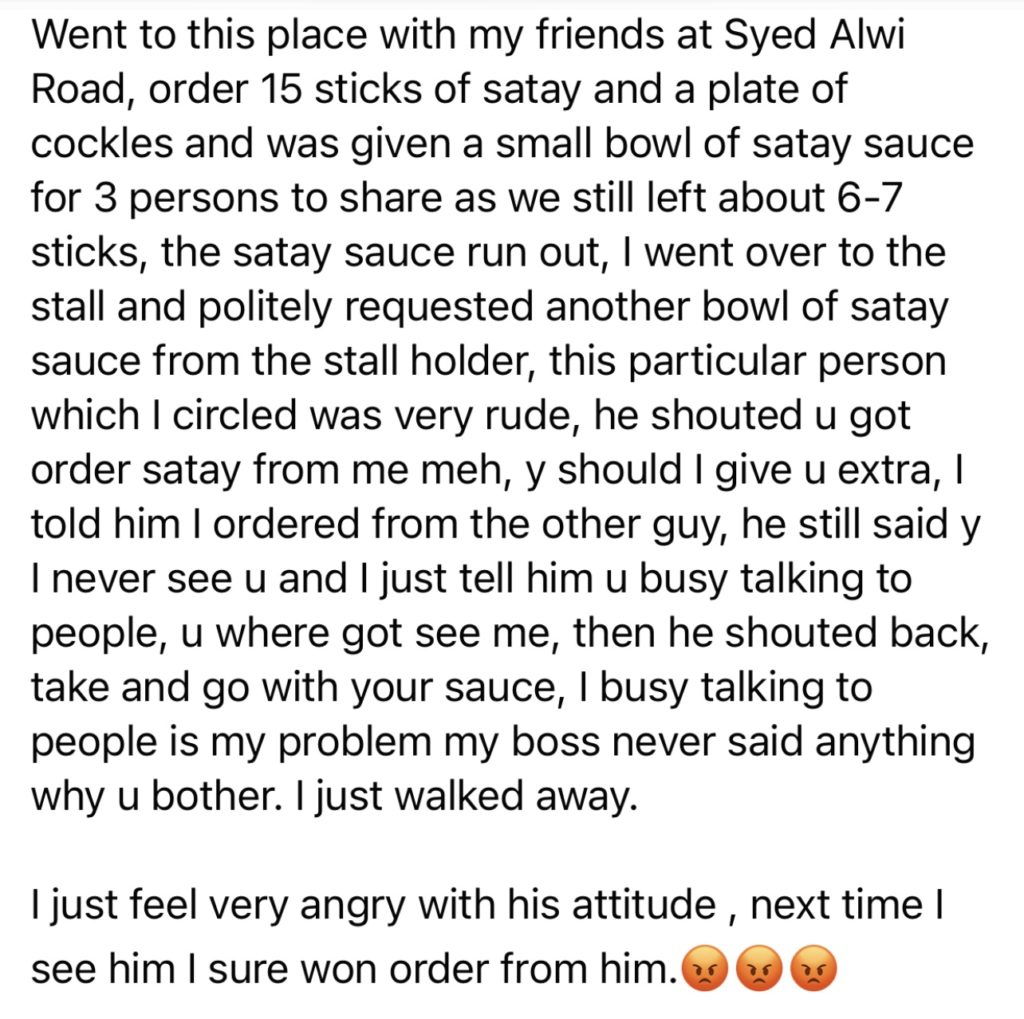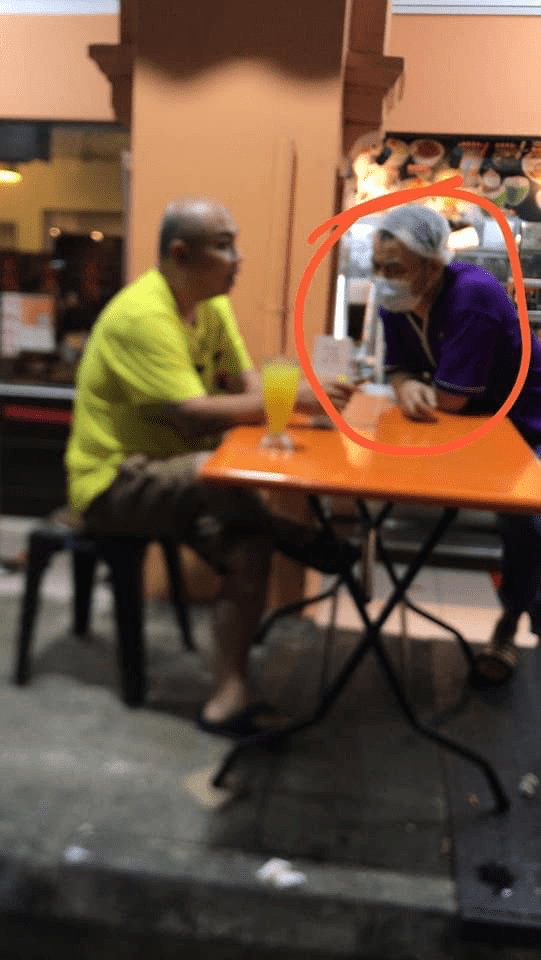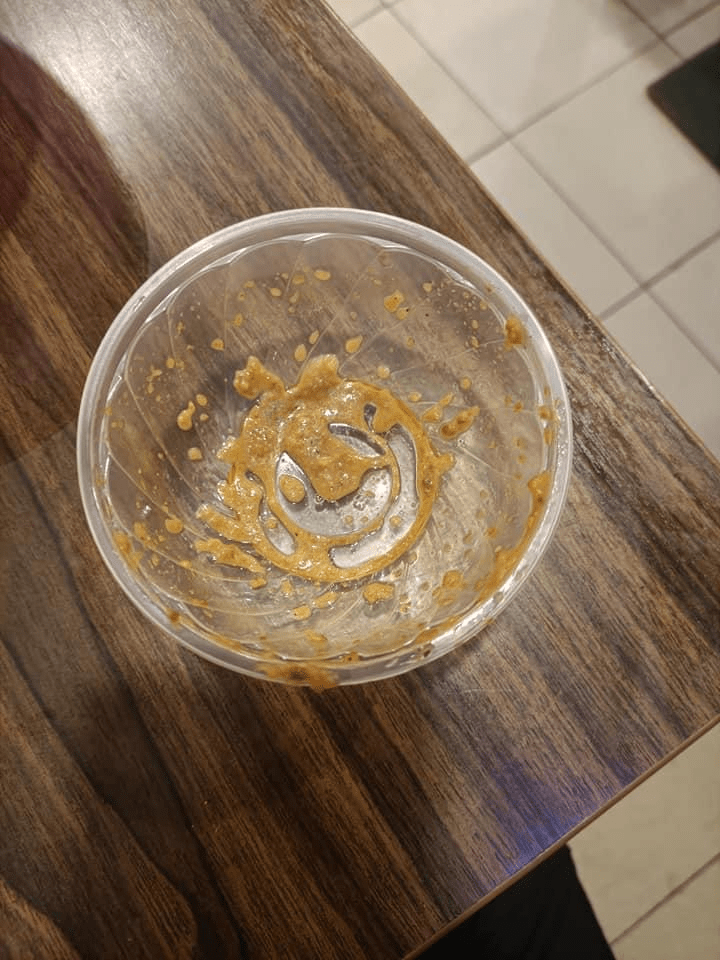 Image source: Esther Chua Facebook