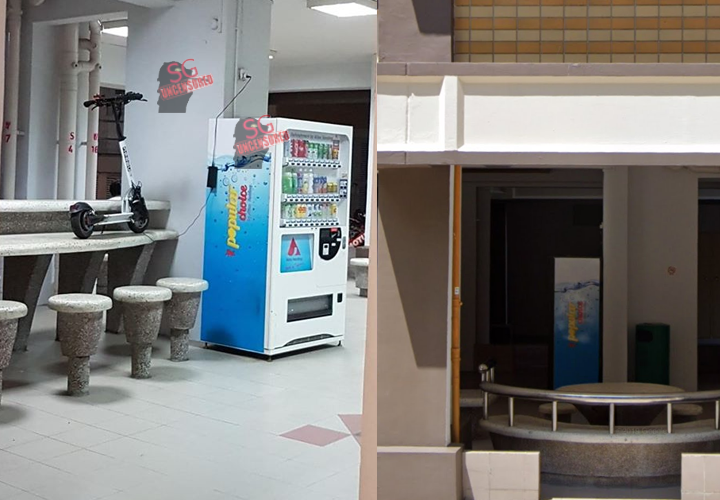 A grab food delivery man and his two friends were seen charging their personal mobility device(PMD) at a resident corner located at Woodlands.
Singapore Uncensored's reader submitted this photo to us, stating that the 3 men that were using the public resources to charge their PMD and this has been going on for two consecutive nights. One of the men was wearing a Grab uniform.
The incident is located at Woodlands Drive 14 Blk 503 S730503. First one was
The resident explained that the 3 men would turn off the vending machine, unplug it and use their PMD charger on the outlet.
Resident worries
"They switched off the power to the vending machine, Very bold, 2 nights in a row. Only saw their back view. last night and now (29/10/19 10pm) "
" It is scary, especially with so. many PMDs exploding nowadays "