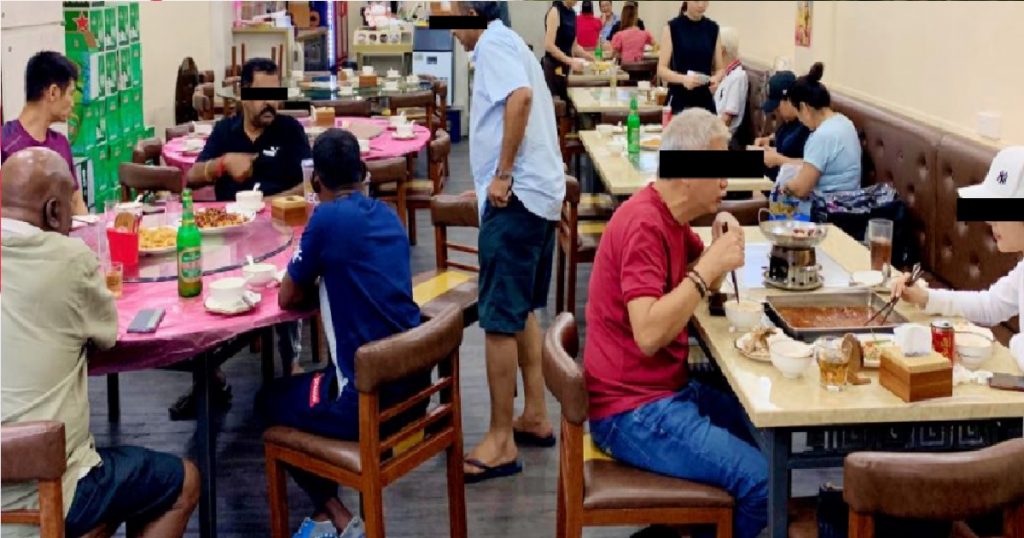 The Ministry of Sustainabilty and Environment (MSE) issued a press release, announcing that the government will continue to step up enforcement checks around Singapore to ensure they follow Safe Management Measures (SMM).
Three F&B outlets have been ordered to close, while four others were fined for their breaches of the SMMs.
MSE also added that gatherings involving more than five people are forbidden, even if the group is split across different tables.
Operators are also forbidden from accepting their reservations, unless the group members are from the same household – they can then be seated at multiple tables with a maximum of five per table.